Rebel commander Mustafa Sijri unharmed after bomb control detonated by Turkish security in southern city of Antakya
FSA Leader Survives Failed Assassination Attempt in Southern Turkey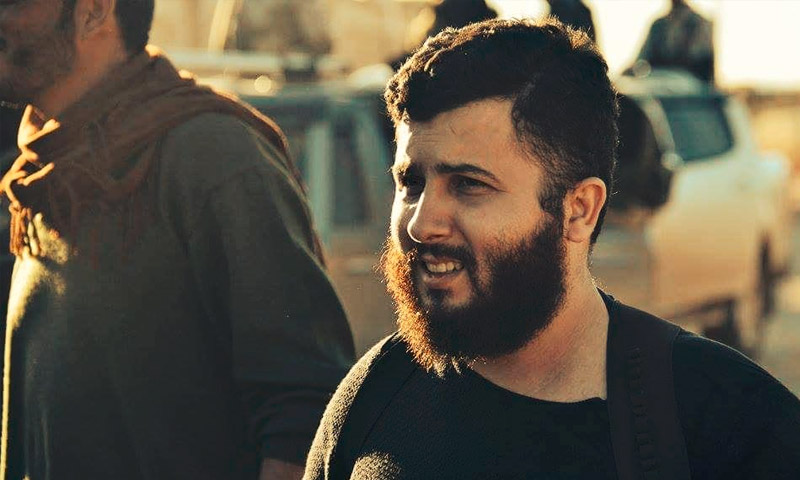 Mustafa Sijri, head of the political bureau in Liwa al-Mutasim of the Free Syrian Army, survived an assassination attempt in the Turkish city of Antakya on the evening of Sunday October 23.
Enab Baladi spoke to Sijri, who reassured interviewers about his health situation, without giving any details about the incident.
However, an informed source told Enab Baladi that Sijri survived an explosive device placed near his location which was detonated in the border city of Antakya near Syria.
The source, who asked not to be named, said that Turkish security blew up the device in a controlled detonation without causing any casualties. He said that, "Turkish security dealt with the situation quickly and bravely."
The source suspected that the recent fatwas from jihadi theoreticians against Free Syrian Army groups working in the Euphrates Shield operations rooms in support of Turkey were behind the assassination attempt.
He said, "These are among the biggest instigating factors against the Free Syrian Army, and have pushed enthusiastic young teenagers to do things like this."
Liwa al-Mutasim fights within the Euphrates Shield operations room against the Islamic State group in the northern Aleppo countryside and northeast Syria, and receives support from the Turkish army and the international coalition under the leadership of the United States.
Statements and fatwas from the "Gathering of Scholars in Syria" and Jabhat Fateh al-Sham (previously Nusra Front) about a month ago described Liwa al-Mutasim, as well as Farqat al-Hamza and other factions, as "the Pentagon's groups," in a reference to their dependence on the United States of America, and forbade fighting alongside them. At the same time, theoreticians close to the Islamic State group have attacked these groups and have called them "apostates".
This article was translated and edited by The Syrian Observer. Responsibility for the information and views set out in this article lies entirely with the author.
if you think the article contain wrong information or you have additional details Send Correction