Damascus Music Festival on Horizon After Marathon of Colors Condemned for 'Depravity'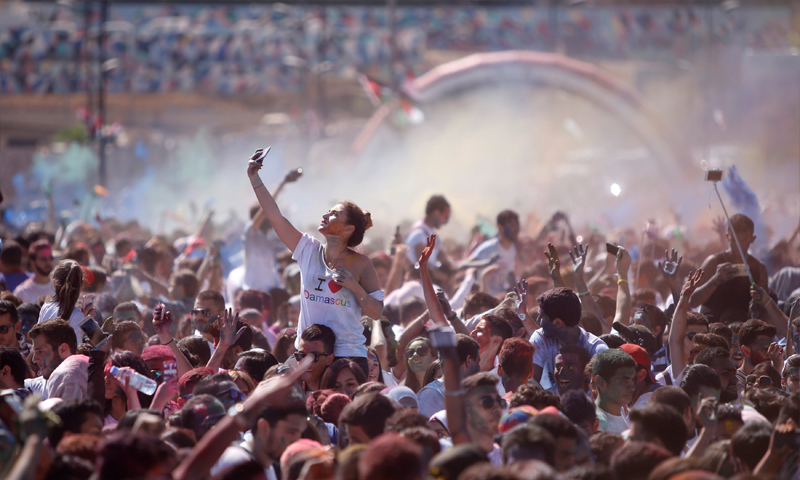 Event organizers are currently planning the "Let's Dance in Damascus" festival in which nearly 2,000 people are expected to attend only days after a major event took place in Damascus' Umayyad Square.
Two days after the success of the "I love Damascus" festival, Facebook pages announced the new event will take place next Friday, using the hashtag "#Let's_Dance_in_Damascus".
The planners have announced that "the festival will be the largest dance festival in Syria, and will be sponsored by Facebook page "tlap.damascus" (Damascus laughter 18), 'MTN Syria' and 'Sawt Alshaba FM' radio station". About 1,800 people have confirmed their participation in the upcoming event.
The invitation for the festival was launched despite the furious response to the recent marathon by a wide range of Syrians, including regime supporters.
Critics expressed their anger with the regular atmosphere of celebrations in the Syrian capital in a time when people in other areas are suffering from continuous bombardmnt. A follower of the "YomyatKzefeh" (Mortar Shell Diary) Facebook page wrote that there is a kind of depravity in a city when some residents party while others are dying.
This article was translated and edited by The Syrian Observer. Responsibility for the information and views set out in this article lies entirely with the author.
if you think the article contain wrong information or you have additional details Send Correction