High-level military source says rebel group was responsible for most of the 60 documented truce violations
Russia Accuses Ahrar al-Sham of Standing Behind 'Most' Truce Violations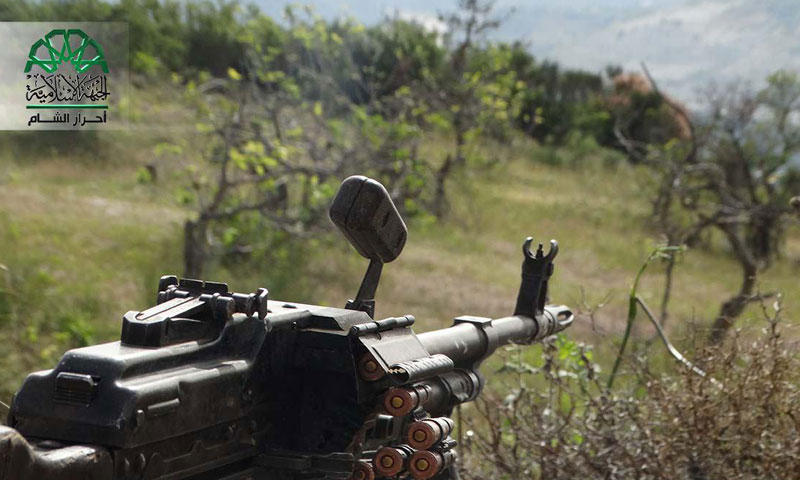 Russia accused the Ahrar al-Sham movement, a key Syrian rebel group, of being behind most of the breaches of the Russian-American ceasefire agreement in Syria.
The official Russian Interfax news agency on Wednesday, September 14, quoted a Russian general as saying that Ahrar al-Sham had carried out most of the violations of the ceasefire, saying that the truce had been violated 60 times over 48 hours.
The agency said that Russia had supported the extension of the truce for an additional 48 hours in most areas of Syria, despite acknowledging in previous statements that "the truce is fragile."
Ahrar al-Sham had rejected the Russian-American deal and the targeting of Jabhat Fateh al-Sham (formerly Nusra Front), which the factions of the Free Syrian Army supported in a joint statement.
The Russian officials' comments coincided with a statement from the Russian army saying that 250 fighters from the Islamic State group had been killed and 250 of their vehicles destroyed. The Russian forces said that the group had been prevented from carrying out a new assault on the city of Palmyra in eastern Syria.
The opposition National Coalition confirmed that 28 breaches of the ceasefire had occurred in several Syrian provinces, most prominently Aleppo, Hama and Daraa. Most were at the hands of Assad forces and loyalist militias, both foreign and local.
Russia tried through intensified meetings with the United States to include Ahrar al-Sham and the Army of Islam on the list of "terrorist groups" but the proposal was met with American opposition.
This article was translated and edited by The Syrian Observer. Responsibility for the information and views set out in this article lies entirely with the author.
if you think the article contain wrong information or you have additional details Send Correction