"It is no longer appropriate to continue a policy which satisfies murderers under the pretext of fighting terrorism,
HNC Cuts Short US Trip Amid Military Escalation in Aleppo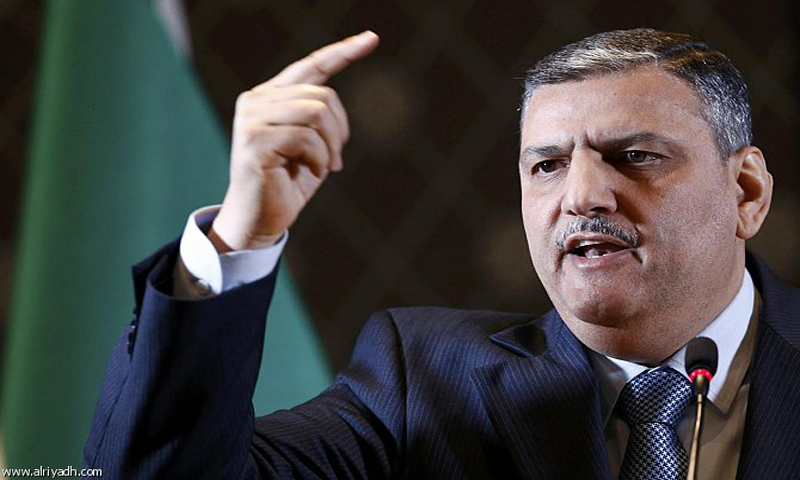 A delegation of the opposition High Negotiations Committee has cut short their trip to the United States, calling for coordination with military and revolutionary forces to confront the aggression of Russia and the regime to which the city of Aleppo is being subjected.
HNC General Coordinator Riyad Hijab said, "We cannot give up on the rights of Syrians. We will hold the killers to account and force them to stop the killing, displacement and bombardment, and break the humanitarian siege which the Assad regime and its allies have been imposing on civilians since the start of the revolution as a way of limiting the popular mobilization calling for his downfall."
Hijab's comments came during a meeting on Sunday, September 25, with the Syrian community in New York, in which he pointed to the "international failure and paralysis regarding the violations and massacres carried out against Syrian civilians by Russia and this horrific regime."
He said: "It is no longer appropriate to continue a policy which satisfies murderers under the pretext of fighting terrorism. Submitting to the murderers' conditions and accommodating them violates the charter upon which the United Nations was founded." He added that it is time for the international community and the United Nations to restore the trust they have lost among Syrians, who have become fully convinced that the individual's nationality is the criteria which determines the sanctity of life in international law.
The Security Council began an extraordinary session a short while ago to discuss the major escalation by the Syrian regime and its allies on the city of Aleppo, amid international condemnation of the violations against civilians.
Assad's forces announced on Thursday the launch of a major military operation aiming to take control over Aleppo's eastern districts, which are under rebel control.
The ground assault was accompanied by an unprecedented air escalation, in which large bombs were used for the first time, which have killed at least 300 civilians in a matter of days, according to the civil defense.
This article was translated and edited by The Syrian Observer. Responsibility for the information and views set out in this article lies entirely with the author.
if you think the article contain wrong information or you have additional details Send Correction