Sources claim the displacement is the result of recent clashes in the areas to the north which rebels have managed to seize
Hama Rental Prices Rise 200 Percent After Major Displacement from the North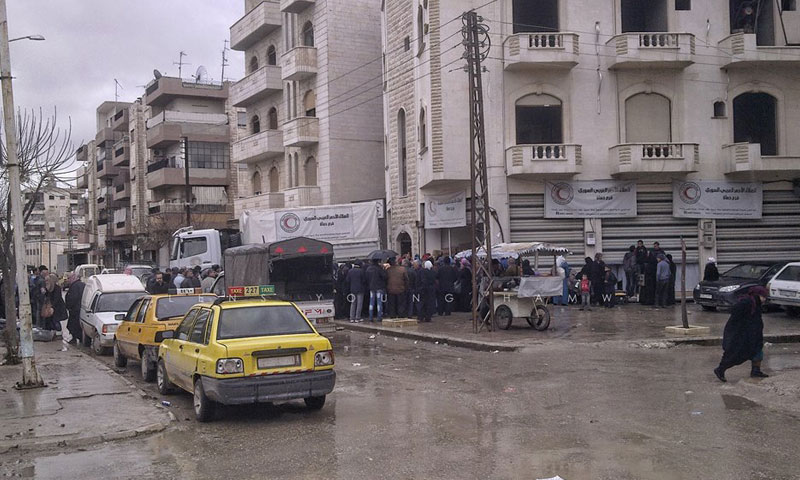 Rental prices in the city of Hama have risen 200 percent in some areas amid an unprecedented level of civilian displacement from cities and towns in the north.
Enab Baladi spoke to humanitarian sources in Hama, who said that dozens of families had reached the city over the last 48 hours from the cities and towns of the northern countryside, specifically the two cities of Saroun and Taybat al-Imam and the two towns of Mardis and Qamhana.
The sources attributed the displacement to clashes in the area when rebel groups managed to impose their influence over cities and villages for the first time since the eruption of the protests against the Syrian regime.
Baraa al-Hamawi, a worker in the aid sector in the city, said that renting one house in the Abi al-Fada suburb south of Hama had gone up to 60,000 Syrian pounds, while it had not cost more than 17,000 pounds previously.
According to previous reports which Enab Baladi obtained from a source in the Red Crescent's Hama branch, the city contains nearly a million displaced people from a number of areas, most prominently Homs, Idleb, Aleppo, Raqqa and Deir-ez-Zor, in addition to displaced people from the nearby countryside.
This article was translated and edited by The Syrian Observer. Responsibility for the information and views set out in this article lies entirely with the author.
if you think the article contain wrong information or you have additional details Send Correction