Social media users riled by images of Assad loyalists partying in regime-controlled Aleppo as Russia and government forces escalate attacks on rebel-held east
Aleppo: Assad Loyalists Party in Regime-held Area as City's Eastern Neighborhoods Decimated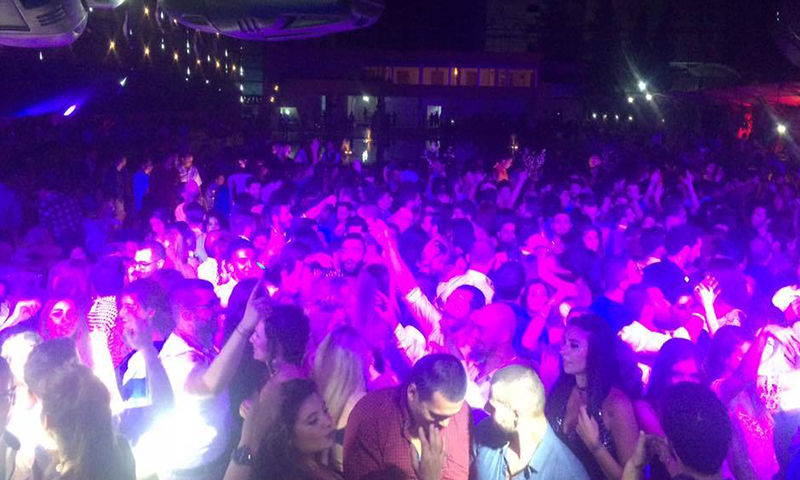 The scene of Assad loyalists swaying to the tune of "dabka" was not strange for the areas under Syrian regime control, except that it came at a time when the eastern districts of Aleppo city were bleeding and being pounded by dozens of rockets and bombs.
A few meters from destruction and bombardment, a dance party erupted at the Al-Hurriyah club pool in Aleppo's western districts, and dozens of loyalist pages circulated images and recordings of the party which it described as "the storm."
Dozens of Syrians criticized the images from the Hurriyah club, with Aleppo activist Mohamed al-Saloum commenting: "There's no reason for this party. The boredom and depression of war and the sound of explosions — they wanted to change the mood."
Similar appearances and noisy concerts recurred noticeably in the Syrian capital and other areas under Assad control, in light of the collapse of the economic situation in Syria.
As Assad forces wage broad campaigns in a number of Syrian regions, specifically Aleppo, activists have described the widespread devastation as a "holocaust."
While the loyalist districts of Aleppo slept to the beat of the dance party music, bombs and rockets prevented the people of the eastern districts from sleeping while the death toll over the last week rose to more than 390 people, according to the civil defense.
The images of destruction and corpses and coffins and scenes of grief fill the Arab and global newspapers and websites, however these images are absent in the regime media and loyalist pages, which present life continuing as normal without any disturbances.
This article was translated and edited by The Syrian Observer. Responsibility for the information and views set out in this article lies entirely with the author.
if you think the article contain wrong information or you have additional details Send Correction