Ahrar al-Sham: Regime 'Obsessed' With Discrediting Syrian Revolution Through Terrorism Accusations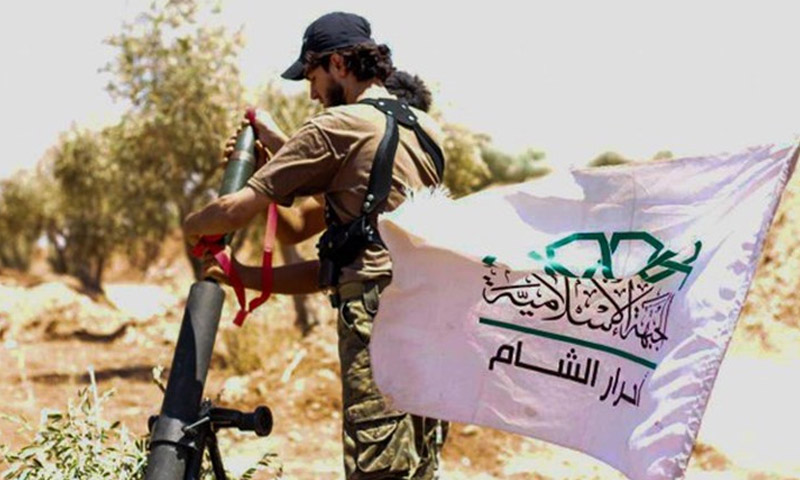 The Ahrar al-Sham movement has responded to the claims of the Syrian regime's representative to the United Nations, Bashar al-Jaafari, regarding the key rebel group's intention to carry out attacks with phosphorous chemicals and blame it on Assad forces.
Jaafari said in a speech at the UN Security Council sessions about Syria on Sunday, September 25, that, "Information we have recently received indicates that fighters from the Ahrar al-Sham movement intend to carry out terrorist attacks by using phosphorus, while wearing the uniforms of Syrian government forces in order to blame the crime of using poison materials against civilians on the Syrian army."
The official spokesperson for the Ahrar al-Sham movement, Ahmed Qarah Ali, responded to Jaafari's claims by saying that: "The regime and its allies are obsessed with categorizing the movement (as a terrorist group), with the aim of destroying our blessed revolution and fragmenting it. This pushes them to tell lies and make false accusations against revolutionary factions."
Qarah Ali told Enab Baladi: "The ambassador of Assad's criminal gangs, which have carried out massacres against our people in Aleppo, and drowned the city in a sea of blood and destruction, is making the baseless and laughable accusation that the movement has chemical weapons and is determined to use them."
The spokesman said that, "The whole world knows that Assad's gangs are the ones who have carried out massacres by using chemical weapons, the most horrible of which was in the Ghouta, which made martyrs of 1,300 of our people."
Regarding the possibility that Jaafari's comments were a precursor to the Assad forces using poison gases, Qarah Ali responded by saying: "Yes, this is possible." He added that, "The criminal regime does not shy away from committing any crime against our people, the Syrian people."
This article was translated and edited by The Syrian Observer. Responsibility for the information and views set out in this article lies entirely with the author.
if you think the article contain wrong information or you have additional details Send Correction