Key rebel group rejects claims that Tahan was appointed to the post after former commander was killed in suspected coalition air strikes
Ahrar al-Sham Denies Appointment of Abou Saleh Tahan as Jaish al-Fateh Commander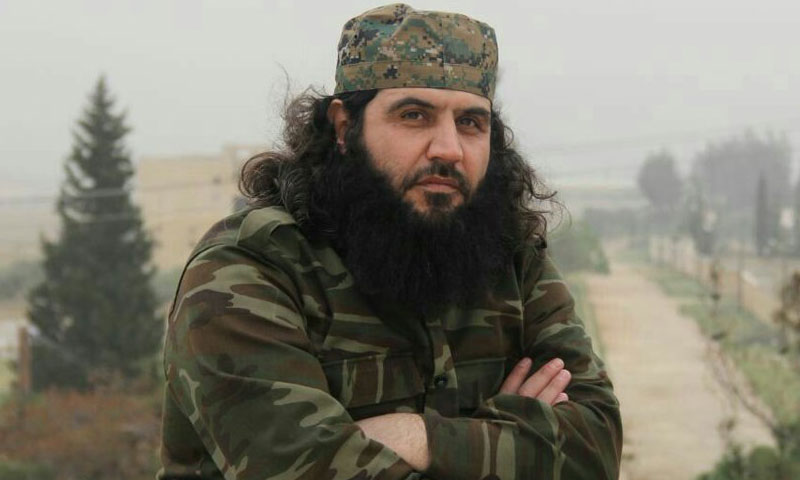 Sources in the Ahrar al-Sham Islamic Movement have denied reports circulated by activists that a prominent leader in the group, Abou Saleh Tahan, had been appointed general military commander in Jaish al-Fateh (Army of Conquest).
The official spokesman for the movement, Ahmed Qarah Ali, told Enab Baldi that the information was "incorrect," which was also corroborated by the group's military spokesman Abou Youssef al-Muhajjir.
The military commander for Jaish al-Fateh, and one of the most prominent leaders in Jabhat Fateh al-Sham (formerly Nusra Front), Abou Hajjar al-Homsi (Abou Omar Saraqeb), was killed in an air raid thought to have been carried out by the international coalition on September 9.
Abou Saleh Tahan is meanwhile the deputy commander of the Ahrar al-Sham group for military affairs, and is considered one of the most prominent first-level commanders in the group.
Jaish al-Fateh is the most prominent military alliance for the opposition in northern Syria, and includes under its flag Ahrar al-Sham, Jabhat Fateh al-Sham, Ajnad al-Sham, Jaish al-Sunna, and Liwa al-Haqq.
This article was translated and edited by The Syrian Observer. Responsibility for the information and views set out in this article lies entirely with the author.
if you think the article contain wrong information or you have additional details Send Correction