Kurdish leader says Turkey will become
Turkey Will Lose Much in the Syrian Quagmire: Saleh Muslim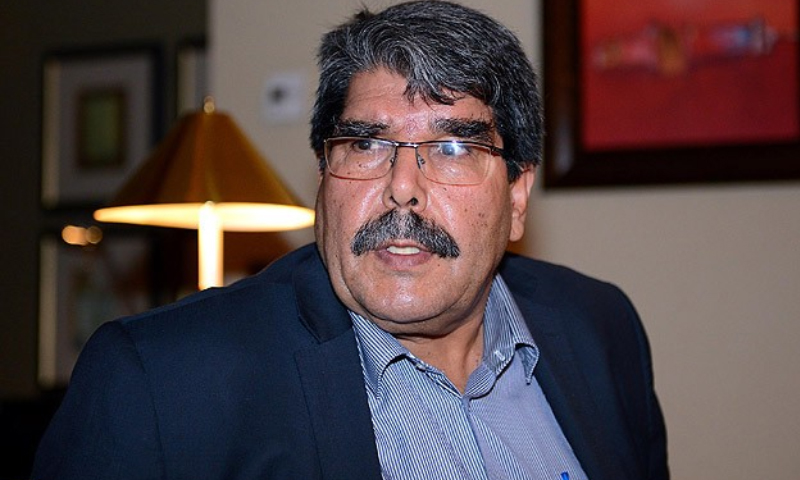 The co-chairman of the Kurdish Democratic Union Party, Saleh Muslim, warned Turkey against the Syrian quagmire after it began new military operations in Syria on Wednesday morning.
"Turkey will lose a lot in the Syrian quagmire, and it will become lost, like ISIS," Muslim said, according to the Kurdish Rudaw network on August 24.
Muslim's comments came after Turkish armed forces and the air forces of the US-led international coalition launched a joint operation aiming to expel the Islamic State group from the city of Jarablus in northern Syria.
Turkey accused the Democratic Union Party of ideological and party loyalty to the Kurdistan Workers' Party, which is outlawed in Turkey, under the leadership of Abdullah Ocalan.
Turkey views the Democratic Union Party as a "terrorist" group, while Syrian opposition and Free Syrian Army factions accuse it of being a separatist party.
The Turkish intervention in Syria means stopping the Kurdish expansion from reaching areas of northeastern Syria which are under the control of the Kurdish People's Protection Units, in Afrin in Aleppo, and forming what they call "Rojava."
This article was translated and edited by The Syrian Observer. Responsibility for the information and views set out in this article lies entirely with the author.
if you think the article contain wrong information or you have additional details Send Correction