Rights group says 1,557 civilians killed by warring parties during the month of July
Assad Forces Killed 9 Children Every Day in July: Monitor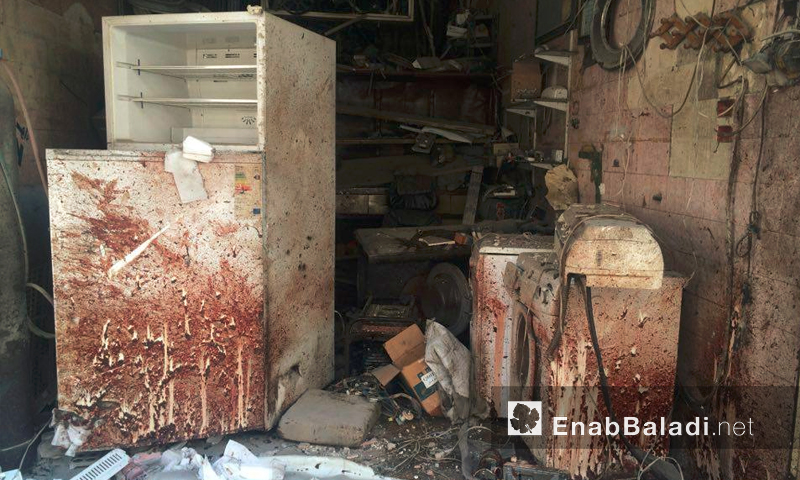 Over 1,500 civilians have died at the hands of the primary actors in Syria during the month of July alone, according to a report published by a UK-based rights monitor on Monday, August 1.
The report, published on Monday by The Syrian Network for Human Rights, said that government forces had killed 769 civilians, including 253 children (a rate of nine children a day), and 197 women. Women and children were 59 percent of the total civilian deaths, "a stark indication that civilians are intentionally targeted," according to the report.
Russian forces killed 239 civilians, including 105 children and 66 women, while the Kurdish People's Protection Units killed 40 civilians, including 11 children.
The Islamic State group killed 156 civilians, including 33 children, while the report said that armed opposition forces killed 67 civilians, including 15 children. The group documented the deaths of 189 civilians, including 78 children, by international coalition forces.
The report said that 97 other civilians, including 36 children, were killed either by drowning on migration boats or in explosions attributed by the network to unknown parties.
The network stressed in its report that government and Russian forces had violated international human rights law which protects the right to life, pointing to accounts of hundreds of eyewitnesses who confirm that more than 90 percent of the broad and individual attacks were against civilians and civilian targets.
The report concluded by calling on the UN Security Council and the concerned international institutions to take responsibility for the constant killing operations which do not stop, even for an hour, and to pressure the Syrian regime to stop the intentional and indiscriminate bombardment of civilians.
Warplanes and helicopters have escalated their attacks on Syrian provinces since mid-July, targeting villages and towns of Eastern Ghouta, in addition to Aleppo and Idleb, causing heavy damage in vital centers inside Aleppo and forcing five hospitals to stop services, as well as killing dozens of civilians.
The international coalition has meanwhile carried out a number of massacres in the city of Manbij, in the eastern Aleppo countryside, with dozens of civilians killed at the end of July.
This article was translated and edited by The Syrian Observer. Responsibility for the information and views set out in this article lies entirely with the author.
if you think the article contain wrong information or you have additional details Send Correction