Opposition leaders and activists urge rebels to mobilize in order to protect citizens of Daraya from attack by Assad's forces and its allied militias
'Rescue Daraya's Besieged': Syrians Issue Plea to Armed Factions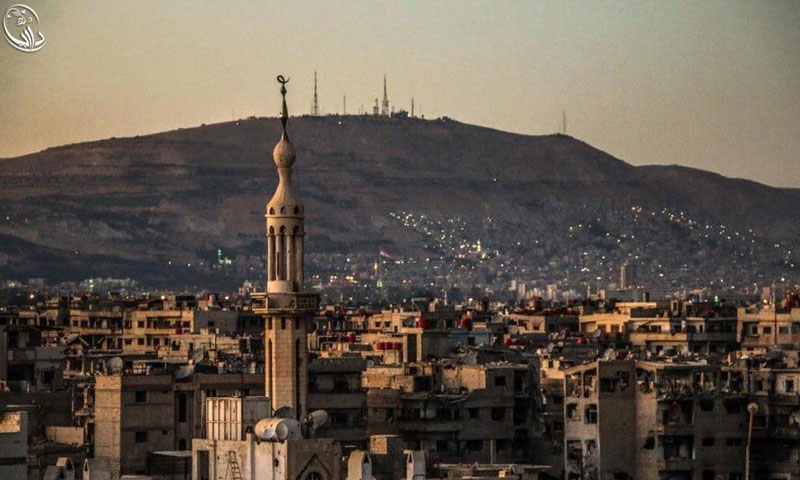 Recent developments in Daraya in the western Damascus countryside have met with a broad mobilization by Syrian activists and opposition members over social media, calling for a serious effort to save the city from the regime's attempts to take control of it.
Assad's forces, backed by foreign and local militias were able to achieve notable progress toward the city and take control of a large block of buildings over the past few days.
Syrian activists and journalists called for a political and military mobilization to save the city, criticizing at the same time the calm of the southern Syrian fronts, which impacts Daraya negatively.
Syrian journalist Moussa al-Omar pointed to this issue on Twitter, writing that "no good can come" if the factions of the Southern Front do not move to ease the burden on Daraya, which has not yet been corrupted by outside backers.
The Syrian opposition member and member of the National Coalition, Suheir Atassi, called to "set aside the truces" with the Syrian regime for Daraya's sake, and added on Twitter: "We call on the factions to mobilize immediately and set aside all truces and reconciliations with the Assad regime and mobilize forces toward its positions and assist our brothers in Daraya, the Damascus countryside, and Aleppo."
Fouad al-Hallaq, a media activist from Aleppo, called for contributions to lighten the pressure on the city, saying: "Daraya has been under siege for over three years, and has not even asked for food or water, we call on you with urgency to lighten the burden on its heroes."
This article was translated and edited by The Syrian Observer. Responsibility for the information and views set out in this article lies entirely with the author.
if you think the article contain wrong information or you have additional details Send Correction