Authorities are yet to announce reason why dozens of Syrians carrying German visas were denied permission to leave Turkish territory
Turkey Blocks 52 Syrians from Departing for Germany, Despite Carrying Visas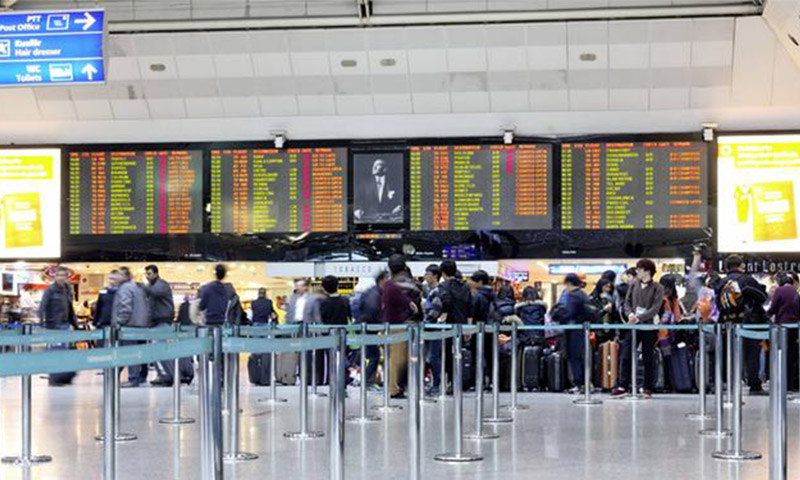 About 50 Syrians were blocked by authorities from departing from Turkish territory despite obtaining visas to travel to Germany.
In a German Interior Ministry report published by the DPA agency on Tuesday, the ministry said that since the refugee agreement entered into force the Turkish authorities have not agreed to the departure of 52 Syrian refugees from the country to Germany.
The report explained that since the implementation of the deal, dozens of Syrians have successfully obtained visas to travel to Germany and have been able to leave Turkey.
The ministry added that the Turkish authorities have agreed since then to the departure of 292 Syrians, and they have been resettled in Germany since April, and that a group of them arrived aboard a plane last Thursday, June 16.
According to the ministry, they have not yet been notified of the reasons for the Turkish authority's refusal to permit the Syrian refugees to depart.
In March, the agreement reached between Turkey and the European Union around specifying the number of refugees permitted to enter the EU states entered into force amid criticism from human rights groups.
The resolution provides for the return of migrants who have arrived in Greece back to Turkey if they have not applied for asylum or their application has been rejected.
This article was translated and edited by The Syrian Observer. Responsibility for the information and views set out in this article lies entirely with the author.
if you think the article contain wrong information or you have additional details Send Correction