Group announces salaries for prospects on social media, including up to 80,000 Syrian pounds for fighting on the Palmyra front
Pro-regime Militia Posts Open Call for Recruits on Facebook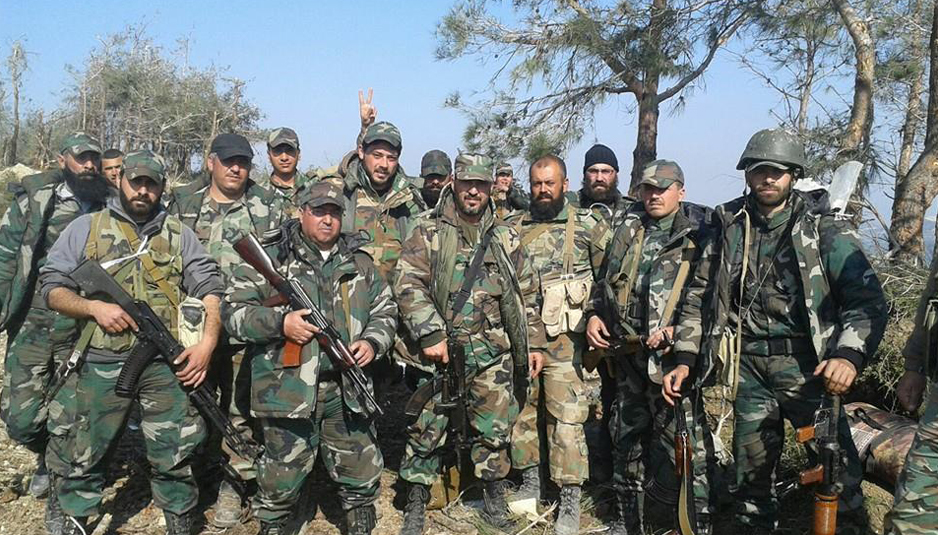 Pro-regime Liwa Usud al-Hussein (Lions of Hussein) militia has posted an open call on Facebook for loyalists to volunteer and join the group at its base in the Lattakia countryside.
"All those who wish to volunteer in 'the protectors of Syria, Liwa Usud al-Hussein' forces, visit us at our base located near the Qardaha bridge in Lattakia countryside," the statement said.
The militia was formed about a year and a half ago by Hussein al-Assad, relative of Syrian president Bashar al-Assad.
The group posted a summary of wages for volunteers, including 50,000 Syrian pounds ($230) for fighting on the Lattakia front, and 80,000 pounds ($360) for fighting in Palmyra.
The page said that the militia had participated in a number of battles since its formation, notably in Lattakia's northern countryside and the Ghab Plain in Hama's western countryside.
The formation is one of a number of local and foreign militias that have been fighting alongside the Assad regime for the past five years, most of them sectarian militias, as their names imply.
This article was translated and edited by The Syrian Observer. Responsibility for the information and views set out in this article lies entirely with the author.
if you think the article contain wrong information or you have additional details Send Correction