Islamist group indefinitely suspends independent radio station for hiring female employees
Nusra Front Closes Radio Fresh in Kafranbel 'Until Further Notice'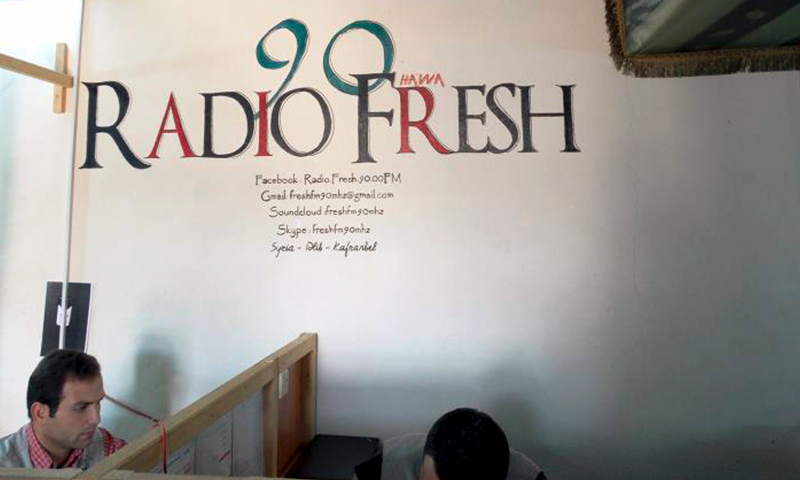 Al-Qaeda's Nusra Front has indefinitely suspended the independent Radio Fresh in Kafranbel in Idleb province on Wednesday, June 15.
Activists said that the suspension occurred after management hired a number of women to work for the station in child care and to give English courses.
The Front rejected the hiring of female employees and threatened to permanently close the station if the women were not dismissed.
Raed al-Fares, founder and director of Radio Fresh, said: "It is not an everyday thing to be pressured by Nusra Front, so we had to stop," confirming that the hiring of the women and the airing of music were the reasons the Front's chose to shut them down.
In January, Nusra members attacked the station and arrested a number of media activists in the city.
Nusra Front also raided a number of media offices and civil centers in the city in 2015, including Radio Fresh, also assaulting prominent media activist Hadi al-Abdullah.
Following the raids, local activists and residents took to the streets to demonstrate, calling for greater freedoms and the downfall of the Assad regime.
This article was translated and edited by The Syrian Observer. Responsibility for the information and views set out in this article lies entirely with the author.
if you think the article contain wrong information or you have additional details Send Correction