Opposition says it condemns the killing of Syrians fleeing the Assad regime and extremist militias on Syrian territory
Coalition Condemns Massacre of Syrian Civilians by Turkish Border Guards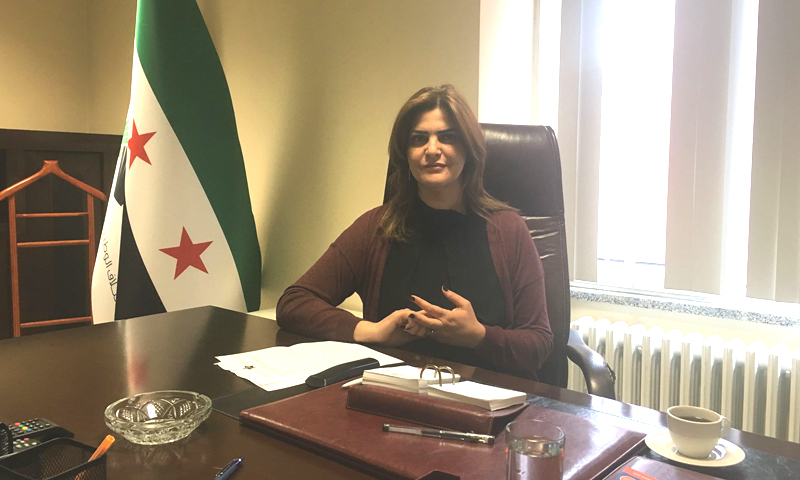 The opposition Syrian National Coalition has condemned the killing of 11 Syrian citizens by Turkish border guards during an attempt to enter Turkish territory.
The Turkish guards opened fire on a number of Syrian civilians who were trying to enter Turkey after midnight on Saturday-Sunday, June 19, which resulted in a number of deaths and injuries.
Enab Baladi's correspondent in the Lattakia countryside reported that 11 people, most of them women and children, were killed while others were wounded by the guards at the Khirbet al-Joz village crossing in the western Idleb countryside, adding that the families that were trying to enter Turkey were mostly fleeing the towns of Jarablus and Manbij.
Coalition spokesperson Samira al-Masallama said: "We are surprised and condemn terrible tragedies like this against our people fleeing the Assad regime and the extremist militias on Syrian territory."
In a report issued by the coalition, Masallama demanded the Turkish government open an immediate investigation into the incident to uncover the circumstances and who was responsible for it. She added: "We await instructions to its troops along our countries' joint border not to carry out rules of military engagement against those crossing the border accidentally or intentionally."
Masallama told the Turkish government that "the killing of unarmed Syrian women and men is inconsistent with the hospitality the Turkish government and its brotherly people have shown our people fleeing or expelled from their country."
The representative stressed the need "not to leave the issue to individual errors or hurried decisions by some of its soldiers present at the Syrian border."
The Turkish border guards delivered the bodies of the casualties to the field hospital in the Ain al-Bayda border village, according to Enab Baladi's correspondent, and said that the factions active inside Syria near the border received the corpses and transferred them to Ain al-Bayda, adding that the dead and wounded will probably be transferred to Aleppo's hospitals.
This article was translated and edited by The Syrian Observer. Responsibility for the information and views set out in this article lies entirely with the author.
if you think the article contain wrong information or you have additional details Send Correction