Coalition president responds to comments by leader of the opposition NCC stressing that he rejects any initiative that markets any major regime figures as part or party to the solution
Assad's Departure is a Condition for a Solution in Syria: Abdah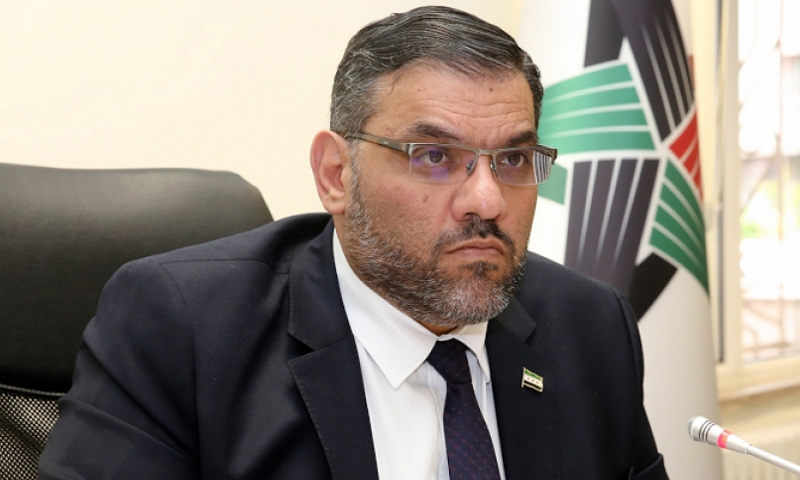 Head of the Syrian National Coalition Anas al-Abdah confirmed that there will be no role for President Bashar al-Assad and those who "stained their hands with the blood of thousands of Syrians" in any transitional stage or a role in the future of Syria.
Abdah said in a statement published on the coalition's official website on Monday, June 27, that the coalition participated in the Riyadh meetings to support "this possibility, which is in complete harmony with the desire of the revolutionaries, and with the aspirations of the Syrian people in all areas of Syria and abroad."
This statement comes after media comments by the general coordinator for the National Coordination Committee (NCC), Hassan Abdul Azim, in which he said, "Assad's immediate departure before the six-month period is a crippling condition, and we told the coalition this."
Abdah announced his rejection of "any initiative or movement that leaves the door open for the Syrian people to remain under the control of criminals and murderers and does not decisively split with the repressive, murderous and tyrannical authority which has ruled Syria for decades."
The statement continued: "the national coalition will not accept any group or party working on marketing the regime or its head, or any of its major figures as a part or party to the solution. Our meeting with any Syrian party rather stems from our solid belief in the necessity of continuous communication and openness to various constituents of the Syrian people, so long as this comes in light of preserving our principles, with which our revolution and our people rose up."
According to the Zaman al-Wasal website, Abdul Azim added that "Everyone knows that the legislative, administrative, and executive authority is in the hands of the president, and his lack of presence in the beginning of the transitional phase to hand over these powers to the transitional governing authority poses concerns about the collapse of the state, and therefore harming the Syrian nation."
The coalition president, Abdah, met with Hassan Abdul Azim in the Belgian capital Brussels earlier this month, and said that his meeting was fruitful.
The NCC is one of the most prominent opposition movements in Syria, alongside the National Coalition, despite criticisms and accusations against it by activists, most notably that it is present in areas controlled by the regime, and refused to unite the opposition in a single political body.
This article was translated and edited by The Syrian Observer. Responsibility for the information and views set out in this article lies entirely with the author
if you think the article contain wrong information or you have additional details Send Correction