Opposition factions issue joint statement on Sunday warning ceasefire sponsors of renewed fighting if international community fails to stop regime violence in Eastern Ghouta
FSA Gives Regime 48-hour Deadline to End Attacks on Daraya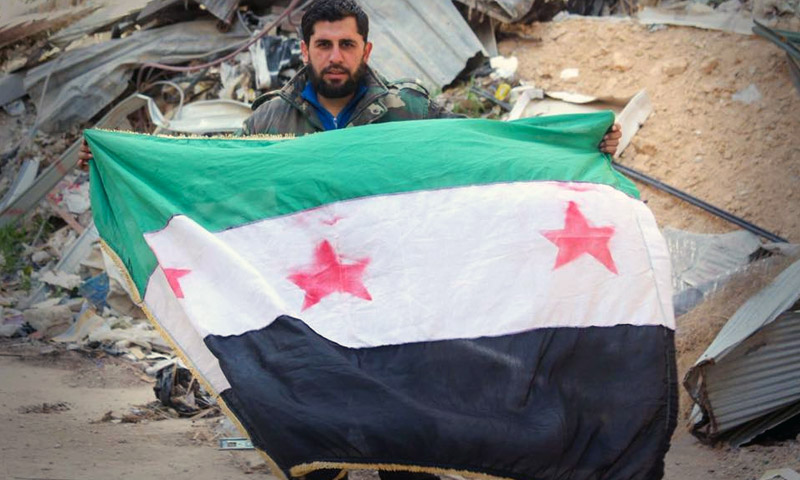 Free Syrian Army factions in Syria have given sponsoring parties of the ceasefire deal a deadline of 48 hours to save the truce and compel the Assad regime to adhere to it.
The factions said in a statement published on Sunday, May 22, that "the sponsoring parties have 48 hours to make Assad and his allies comply by stopping the monstrous attacks they are carrying out on the city of Daraya and the areas of Eastern Ghouta."
The statement said that the cessation of hostile actions was on the verge of collapse, and that the factions would take all possible measures and respond with all legitimate means until the regime stopped its aggression against the liberated areas, in particular Daraya, and returned to their positions before their campaign on May 14.
The statement said: "The political process is in jeopardy because of the regime's actions, which have made the factions consider withdrawing from the fruitless political process because it is giving cover to Assad's continuing massacres."
Thirty-nine factions of the Free Syrian Army signed the statement, led by the Army of Islam and Faylaq al-Rahman, whom activists blame for Assad's advance in the Ghouta region because of infighting between the opposition groups.
The signatories called on the international community and friendly nations to immediately move to save the city of Daraya from the danger of what it described as "genocide."
The city of Daraya has witnessed serious attacks by Assad's forces and allied militias for a week, in a violation of the truce agreed upon at the end of February. Regime checkpoints meanwhile prevented the delivery of medical aid into Daraya on Thursday, May 13. The local council said that the UN mission's team was forced to end its effort after the regime completely refused to allow medicine and vaccines to enter.
The cities of Eastern Ghouta have seen an escalation by the Syrian regime, which has managed to take control of 10 villages in the southern area and pick off the Ghouta's food basket while local factions were fighting.
This article was translated and edited by The Syrian Observer. Responsibility for the information and views set out in this article lies entirely with the author.
if you think the article contain wrong information or you have additional details Send Correction