Opposition fighters seize villages of Sheikh Reih, Fereiziyeh, and Tel Hussein from ISIS militants on Monday morning
FSA Advances North of Aleppo Amid Coalition, Turkish Bombardment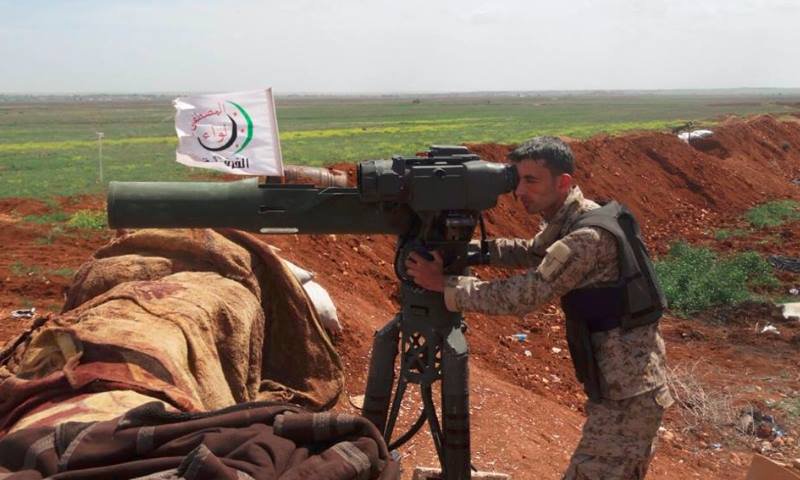 Free Syrian Army (FSA) factions, backed by air raids by the international coalition and Turkish artillery bombardment, took control of a number of villages and towns in the northern Aleppo countryside after confrontations with the Islamic State group.
Sources on the ground reported that the FSA groups were able to take control of the villages of Sheikh Reih, Fereiziyeh, and Tel Hussein on Monday morning, May 16, with the fighting moving to the outskirts of the town of Bargheedeh.
The Turkish army announced it had carried out artillery bombardment against ISIS positions in the northern Aleppo countryside on Monday, a day after three raids carried out by international coalition forces destroyed five of the group's fortified defensive positions and two weapons storehouses, according to the Anadolu News Agency.
Turkey has hinted at the possibility of military intervention in the northern Aleppo countryside to expel ISIS from the area, in light of the group's continual shelling of the Turkish border city of Kilis.
The area along the border with Turkey has seen back and forth operations between ISIS and FSA groups, while the latter managed to expand up to the strategic town of Raae in April, before ISIS regained most of the areas.
This article was translated and edited by The Syrian Observer. Responsibility for the information and views set out in this article lies entirely with the author.
if you think the article contain wrong information or you have additional details Send Correction