Local council and civil defense issue calls for international community to intervene to protect only road leading into rebel-held Aleppo
Aleppo: Agencies Warn of Humanitarian Disaster Amid Regime Closure of Castillo Road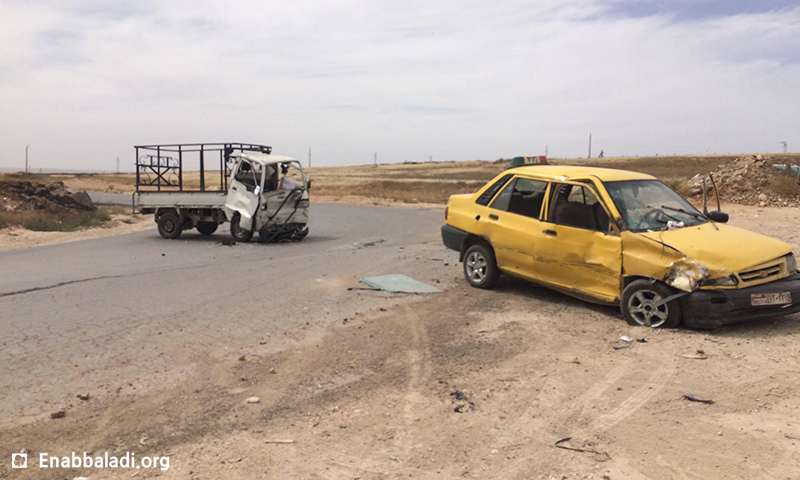 The local council of Aleppo city and its civil defense issued a joint statement Wednesday, May 18, including calls for humanitarian groups and international agencies to intervene urgently and protect the strategic Castillo road.
The statement called for the defense of humanitarian workers and the only road into Aleppo to guarantee the continuation of humanitarian services (food and medical) given that "cutting it off will threaten to aggravate the humanitarian disaster in the city."
Both the local council and the civil defense confirmed that "Assad's gangs and the criminal YPG (Kurdish Peoples' Protection Units) are continuously and systemically cutting off the fuel route with the aim of preventing humanitarian aid from reaching Aleppo, which has more than 400,000 residents." The statement added: "Despite all the difficult conditions in which work has become nearly impossible, we are providing services according to available capacities."
Helicopters carried out intense air raids Wednesday targeting the margins of the Castillo road and the Handrat camp and Duwar al-Jandoul, in light of continuing clashes on the Handrat front where Assad's forces have tried to advance at the expense of the opposition for days.
Activists have documented more than 15 barrel bombs on the area, after it was hit with dozens of raids since Tuesday morning. Civilians were wounded by the shelling.
Enab Baladi's correspondent in Aleppo confirmed that the route is currently completely closed, adding that a number of families have not been able to leave Aleppo as the route was closed and civilian vehicles were being targeted.
This article was translated and edited by The Syrian Observer. Responsibility for the information and views set out in this article lies entirely with the author.
if you think the article contain wrong information or you have additional details Send Correction