Protesters in Turkey's Kilis Demand Ground Intervention in Syria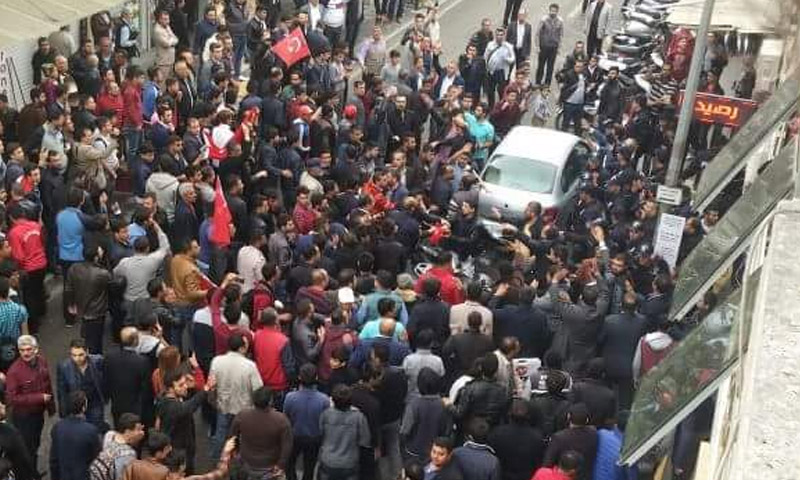 Turkish demonstrators in the border city of Kilis on Tuesday protested against the falling of shells on several areas of the city in recent days.
Protesters demanded military intervention in northern Syria while some vandalized and damaged Syrian stores, according to Emaar Abu Furat, a Syrian media activist living in the city.
He said that the reason for the protest was to "apply pressure to keep danger away from the city, so that the shelling is not repeated."
About 200 people participated in the protests, after gathering in the city center in front of the new governor's building, according to Abu Furat, and then began to roam the streets.
The city of Kilis over the last four days has been subjected to bombardment by shelling, with two consecutive shells falling only half an hour after the start of the protest.
Continuous clashes have erupted on the border between Syria and Turkey, carried out by factions of the Free Syrian Army north of Aleppo with support from Turkish artillery and air forces of the US-led international coalition, in an effort to confront the Islamic State organization.
This article was translated and edited by The Syrian Observer. Responsibility for the information and views set out in this article lies entirely with the author.
if you think the article contain wrong information or you have additional details Send Correction