Mistura's Women Council…You do not represent us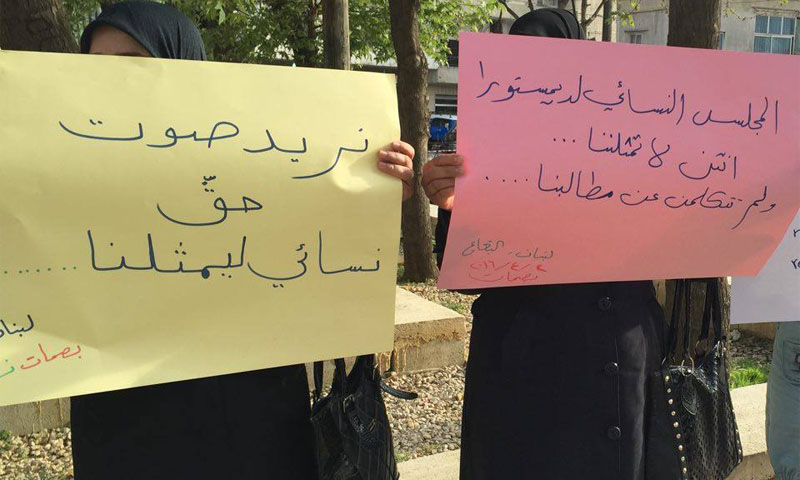 Printed Edition ‖ No.: 215
On Saturday, April 2nd, a group of Syrian women in Beqaa (a governorate in Eastern Lebanon) organized a protest to forming Women Advisory council announced by the UN envoy Staffan de Misutra earlier last February.
Women expressed their resentment of the council through banners they put up which said "The Advisory council of Mistura…you do not represent us and you have not spoken about our demands", calling for a true representation of Syrian women "we want a true feminine voice to represent us."
Women demanded the release of prisoners, lift of the siege, allowing the humanitarian aid and the cease of bombing, considering these to be their real demands.
The women also called the Human rights organizations for the protection of female and male refugees of human trafficking gangs, especially after the arrest of human trafficking network in Lebanon that victimized 75 women most of them were Syrians.
if you think the article contain wrong information or you have additional details Send Correction