ISIS Retreats in Daraa, Town of Heit Escapes Siege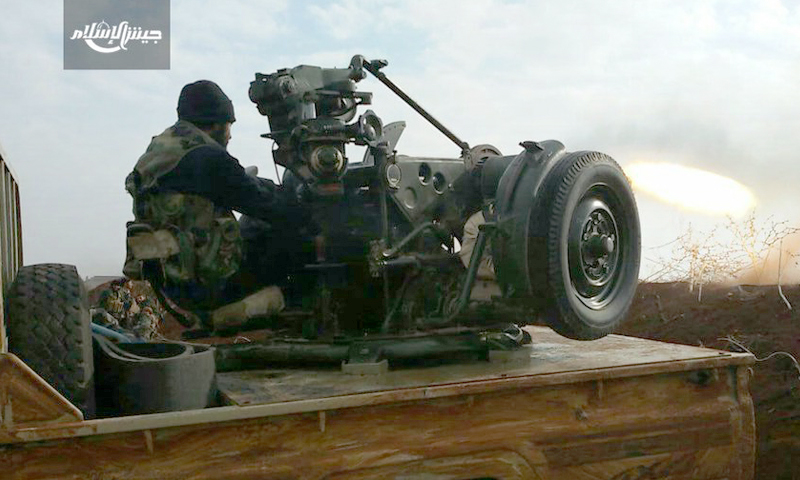 Rebels launch huge offensive in the southern countryside in effort to expel ISIS-linked groups from the area
The western countryside of Daraa witnessed a clear decline in the Islamic Muthanna Movement group as fighters retreated from three main locations following clashes against rebel factions in Hawran.
After opposition fighters in Daraa captured Jalleen town on Saturday, fighters managed on Sunday to take Al-Sheikh Saad after the Muthanna Movement retreated towards Adwan town.
The capture of Jalleen was crucial to breaking the siege imposed on the opposition-controlled town of Heit, located to the south of Sahem Al-Golan and close to the Yarmouk Valley, which is controlled by Yarmouk Martyrs Brigade.
Sources reported that the Free Syrian Army and the other factions that participated in the battle were able to enter the town of Adwan with the aim of taking over the village of Taseel, which has been controlled by Yarmouk Martyrs Brigade since March 21.
The Yarmouk Martyrs brigade and Islamic Muthanna Movement have been fighting moderate rebel factions in Hawran since March. Both groups have sworn allegiance to the Islamic State group and are believed to be working to divide the entire western countryside of Daraa.
This article was translated and edited by The Syrian Observer. Responsibility for the information and views set out in this article lies entirely with the author.
if you think the article contain wrong information or you have additional details Send Correction