The decline of the Syrian pound led to a 40% rise in sugar prices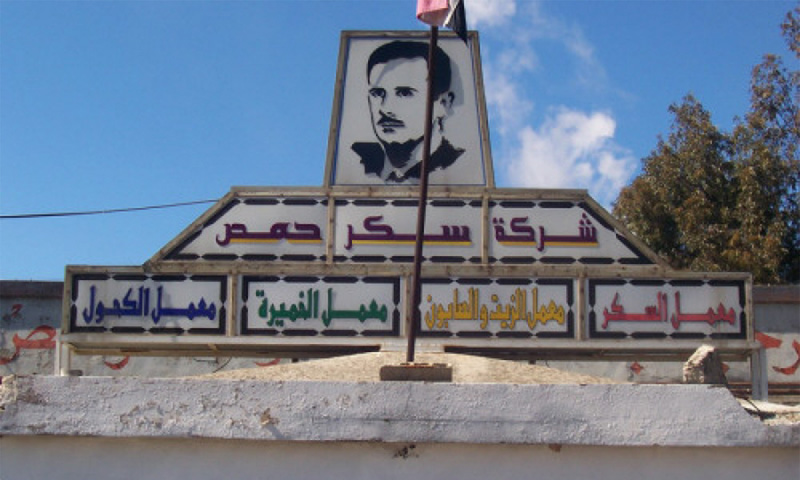 Printed Edition ‖ No.: 215
The fast drop and lowest value that the Syrian pound reached in compared to the US Dollar last week led to a 20% rise in the prices of food supplies all around Syria in general and especially in Damascus.
Sugar was the most affected supply by the exchange rate of the US Dollar reaching a 540 Syrian Pound, hitting a 40% rise. The price of one kilo of sugar reached a 350 Syrian pounds after it was only a 240 a week before.
The regime's Ministry of Industry has instructed the general institution for sugar production to take all the required measurements for providing sugar in the markets through carrying on the production process whether the institution makes any profit or loss. The fact that withdrawing sugar from Iran has stopped contributed in limiting sugar in the market and raising the demand for it.
There has been a case of price control of sugar due to the scarcity of it in the markets. Prices went up automatically; last year, particularly in September, the price of one sugar bag reached 9100 Syrian pounds, making a 500 pounds rise within a week. The price of one kilo was 200 pounds. One of the reasons behind the dramatic rise in prices was the lack of supplied sugar, as the traders say, "because the consumer institution is incapable of distributing an absent product."
Sugar prices' rise coincide with the regime's refraining to distribute sugar through the supply coupons, claiming the lack of enough sugar in the institution, as they were expecting the Iranian part to import amounts of sugar.
On March 7th, Tarek Altaweel, the director general of the consumer general institution said that they were expecting the import of rated sugar through the general institution for foreign trade by the Iranian credit line in order to distribute it to citizens according to the supply coupons.
Social networking pages that support the regime, including "Damascus now", circulated information saying that the rise of sugar prices forced the shop owners to close their doors in the face of citizens justified by the lack of the material in the markets.
Ministry of Internal Trade and consumer Protection decided to raise the prices of white sugar and rice according to the supply coupons up to 50 Syrian pounds per kilo. Prior to that, it was around 25 Syrian pounds that is a 100% rise. The decision followed the rise in the prices of each of the bread, fuel and medication, within the policy of withdrawing support on basic materials.
The general consumer institution grants 12 kilos of rated sugar and 6 kilos of rice per citizen on a yearly basis.
if you think the article contain wrong information or you have additional details Send Correction