Ankara Calculates Distribution of Syrian Refugees Throughout Turkish Provinces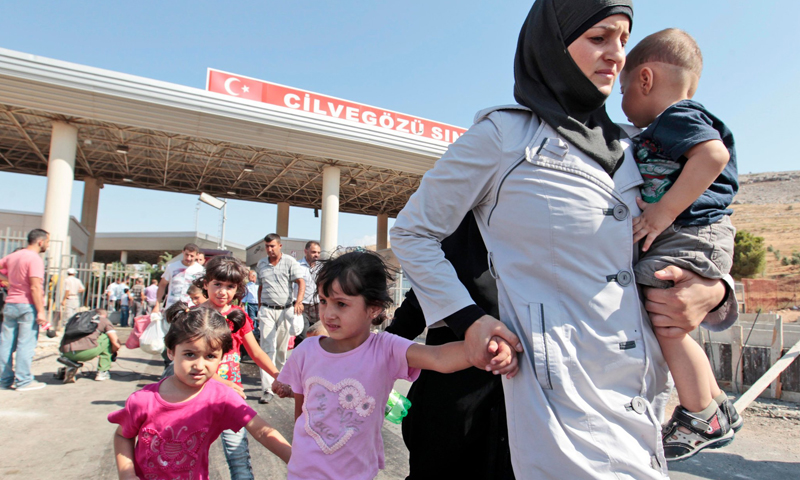 Turkey's official Anadolu news agency published a report on Monday, April 11, revealing the number of Syrians registered with the Turkish government within the first quarter of 2016, according to data from the Interior Ministry's immigration administration.
According to the report, the number of Syrian refugees under "temporary protection" in Turkey has reached 2,749,140. About 270,000 are living in refugee camps, while the rest are spread throughout a number of Turkish provinces.
The number of male refugees reached 1,462,000 and the number of female refugees reached 1,286,000. The number of males under 19 years old was 708,903, while the number of females in the same age group was 645,598.
The southern province of Urfa occupied first place in accepting refugees, with the number there totaling about 401,000 refugees. Istanbul came in second place with 394,000, followed by Hatay province, Gaziantep, Adana, Mersin, Kilis, Mardin, Bursa and Izmir, according to the report.
With regard to Syrian refugees present in "hot" areas, (areas which have witnessed security tensions and confrontations between the Turkish army and the Kurdistan Workers' Party) the number in Mardin reached 97,759 and 14,839 in Sirnak.
The report counted the presence of Syrian refugees in 32 different Turkish provinces, with shelters distributed between 26 camps in 10 different provinces, the biggest being Urfa, Gaziantep, Kilis, Kahramanmaras and Hatay provinces.
This article was translated and edited by The Syrian Observer. Responsibility for the information and views set out in this article lies entirely with the author.
if you think the article contain wrong information or you have additional details Send Correction