Aleppo: Regime Pleads With Mothers of Defected Soldiers to Resume Fight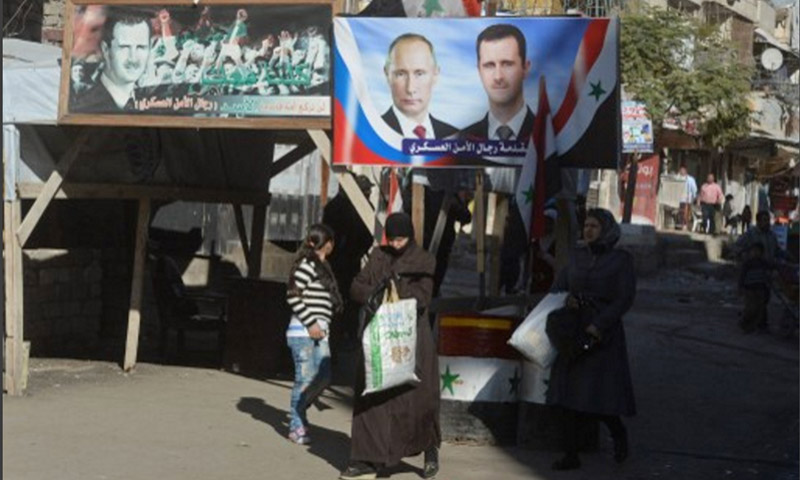 Regime pamphlet drop targets parents of defected soldiers in an attempt to boost manpower in Aleppo
Assad regime helicopters on Saturday dropped pamphlets over the western part of Aleppo, a demarcation area controlled by the pro-government forces.
The pamphlets appealed to parents of defected soldiers to convince their children to return and join the nearest military base.
"Al Zahraa Neighborhood News Network," a pro-regime Facebook page, published on April 2 photos of pamphlets dropped by the regime's helicopters over the city. Other Facebook pages claimed that the helicopters dropped these pamphlets over opposition areas, with only some landing over Aleppo's western neighborhoods.
One of the pamphlets threatened "defectors" with five years' imprisonment as stated in Syria's desertion law.
This was not the first time the regime dropped leaflets to encourage opposition fighters to surrender themselves and their weapons, however they are usually met with mockery by opposition fighters and activists.
For the first time on March 31, the Army of Islam group dropped leaflets over Damascus from drone aircrafts, warning citizens of Damascus against sending their children to fight the "jihadists."
This article was translated and edited by The Syrian Observer. Responsibility for the information and views set out in this article lies entirely with the author.
if you think the article contain wrong information or you have additional details Send Correction