Syria Revolutionaries Front Commander Killed in Car Bomb Attack on Quneitra Base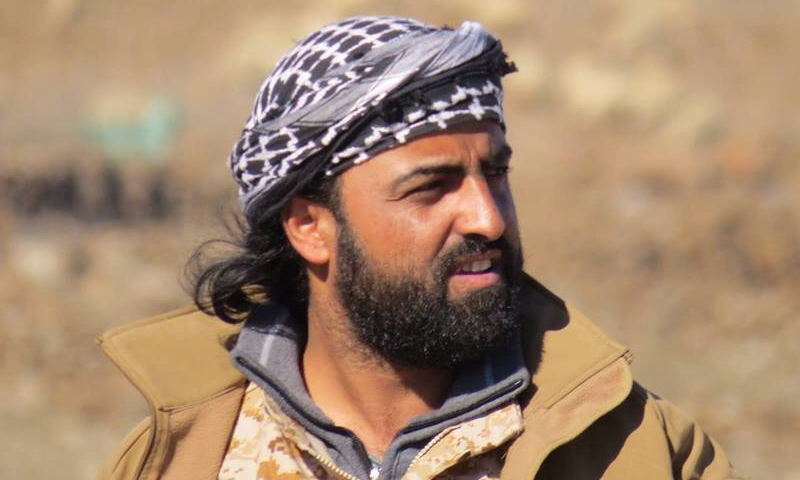 A number of leaders and militants in the Syria Revolutionaries Front, a faction of the Free Syrian Army in the country's south, were killed in a bombing that hit one of its main bases in Quneitra.
Enab Baladi's correspondent in the southern region reported that the explosion hit the Front's base in the village of Asha, north of the town of Rafeeda in Quneitra, on Wednesday morning, March 2.
The correspondent said that the explosion was timed with a meeting of a number of the group's leaders and was carried out with a car bomb targeting the headquarters, killing and wounding a number of people. No group has claimed responsibility for the operation.
Sources told Enab Baladi that the attack targeted the group's financial office and resulted in the death of Captain Abu Hamza al-Naimi (al-Kibis), alongside a number of field leaders, including Abu Taha, Ammar Abu al-Baraa, Abu Mohamed Jelein, and Abu Yezin. A number of others were also reported wounded.
The Syria Revolutionaries Front is considered one of the most prominent factions in Daraa and Quneitra. The group is included in the Southern Front coalition of the Free Syrian Army, and its fighters have been involved in a number of battles and operations in the province since its formation at the start of 2014.
This article was translated and edited by The Syrian Observer. Responsibility for the information and views set out in this article lies entirely with the author.
if you think the article contain wrong information or you have additional details Send Correction