Regime Bribes Aleppo Residents with Free Internet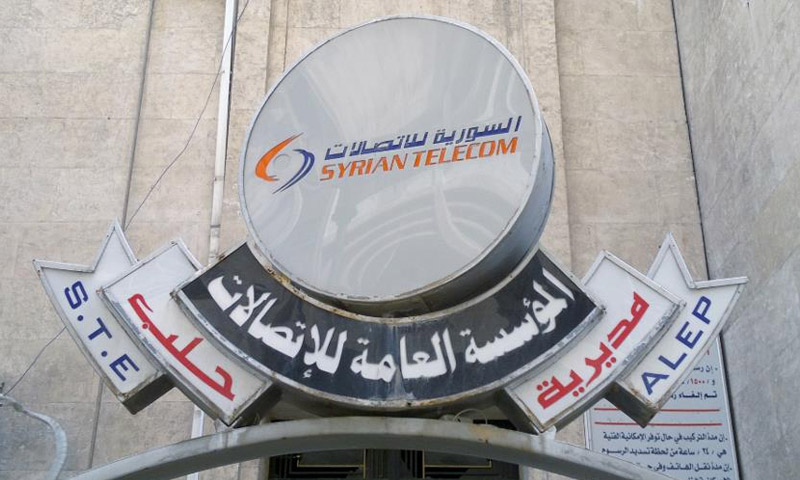 The ministry of communications—in the Syrian regime's government—announced that it had decided to offer free internet service to Aleppo residents in the near future.
On March 15th, Fuad Yusef, the director of marketing for the state owned Syrian Communications Company told the government Tishreen newspaper that the company had decided to continue to exempt its internet subscribers in Aleppo—to the extent it is available—from their fees.
Residents in the regime-controlled half of the city confirmed Yusef's statement to Enab Baladi's correspondent, saying that after the Internet had been cut for nine months in areas under regime control, and rising local anger, the Internet has returned, for free, albeit to a limited extent, in an attempt to "curry the favors of locals, especially as they are headed towards parliamentary elections."
Enab Baladi observed the reactions of residents on social media. One posted on the Aleppo Meteors News Network's Facebook page that he was "ready to pay the cost of the service if it would return to its former speed," indicating the lagging speed of the Internet in the area.
The company began providing free internet to Aleppo residents at the end of 2015, a result of slow Internet services caused by circumstances in the province, according to official announcements. Service remains completely unavailable in areas outside of the regime's control.
The Minister of Communications and Technology, Doctor Muhammed al-Jalali, announced last October that its workers had been able to restore Internet service after it had been cut off for nine months, and granted its subscribers a free period of service as compensation for the loss of service.
if you think the article contain wrong information or you have additional details Send Correction