Historic city of Palmyra a ghost-town amidst daily attacks and media absence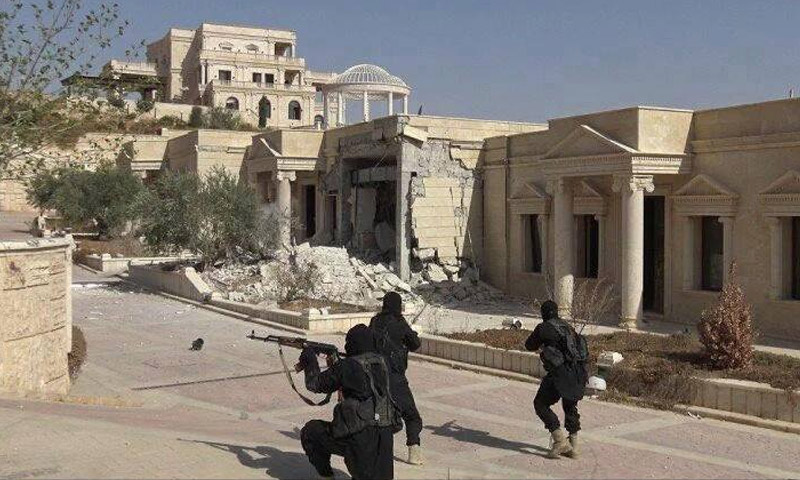 Five thousand residents remain in Palmyra, the biggest city in the Homs countryside; most of its population left after the Islamic State took control of it ten months ago, since which time it has become a regular target for airstrikes.

97% of the Population Fled
In the words of Naser al-Thaer, a member of the Revolutionary Coordination Council in Palmyra who spoke to Enab Baladi, opposition media is "oblivious" to what is going on in Palmyra in terms of daily killing, and the fact that over time nearly 97% of its population has left since the arrival of IS.
Before IS's takeover, the population of the town was nearly 170,000, fifty-thousands of whom had been displaced from other cities, said al-Thaer. Most fled to Raqqa city, Deir e-Zor countryside, while others went to Turkey or areas under regime control.
The Coordinating Council keeps count of the daily bombings and the number of civilians killed.
"Since the begging of this month, only eight people have been killed, as there are so few civilians left inside the city, although warplanes have carried out over twenty raids on civilian homes," according to al-Thaer.
He said that minor damage to the archaeological area of old Palmyra in the city's south has occurred during the almost daily cluster-bombings.

Palmyra Monitor
The Council has launched a website "Palmyra Monitor" that seeks to shed light on the city of Palmyra which has been "forgotten" by local, Arab, and international media. They want to raise awareness about the city and overcome the sporadic media coverage by publishing news about what is going on the city at all levels, according to al-Thaer.
He highlighted that the situation in the city is worse than it has been in years.
"There are no working schools or hospitals, there is only one field hospital…Palmyra has no electricity or communications, we get our water from handmade wells, and IS has banned the use of the internet."

Criticism of the Media
Naser leveled criticism at opposition media saying that "they document violations of the truce in all the areas covered by it, but have forgotten about the areas controlled by IS, as if the civilians there chose to live under IS's rule. They have allowed the regime to and the Russians to single out places like Palmyra by land and air."
Al-Thaer ended by saying "the targeting of Palmyra has become routine to the media. If it was something about IS whipping someone, then we would have seen dozens of reports and stories."
IS entered the city in June 2015 after it pushed out regime forces in part of its effort to control the eastern Homs countryside. The historic city is the group's largest stronghold in the province.
if you think the article contain wrong information or you have additional details Send Correction