Syria Democratic Forces Prevent al-Haul People from Returning to their Town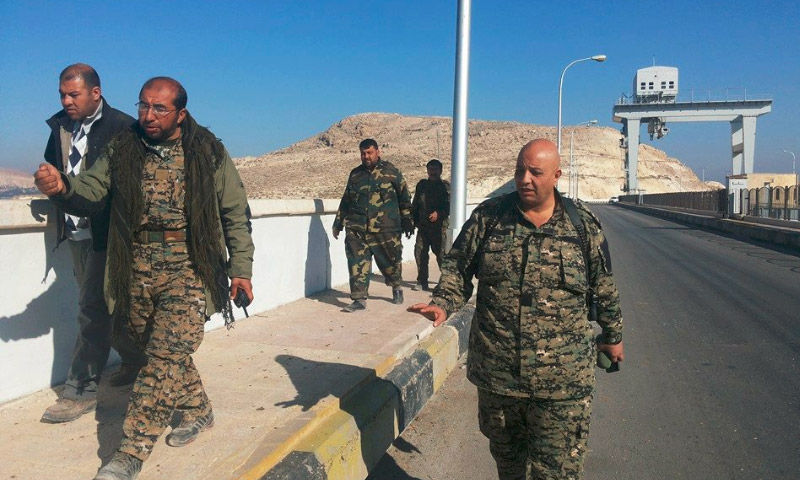 Al-Haul people are still in Hasakeh Governorate until today 4th of February. They want to return to their town after they migrated due to battles between Syria Democratic Forces and Islamic State. The later took control over the town last month.
Nawaf al-Hussein, one of the locals of al-Haul, told Enab Baladi that Syria Democratic forces are hindering the people from returning to their town under the pretext of mines planted by Islamic State before evacuation.
One of the soldiers in Democratic Syria, Jiwan Rami, said that a specialized team in removing mines continue to work in al-Haul town. Civilians will not be granted entrance to the town until all mines are removed.
Rami told Enab Baldi the forces finished scanning the villages nearby al-Haul two days ago. He added that some of the local population returned to al-Haul after Asayish (the official security organisation of the autonomous administration in Rojava) granted them entrance.
'A female media activist was killed few days ago by a land mine explosion. We do not want to put people's life at risk. When we finish clearing the mines, we will allow families to return to their homes.'
Several people protested yesterday and demanded return to their homes in the town, but Syria Democratic Forces dispersed the protesters, according to locals.
Few battles took place in al-Haul town between Islamic State and Syria Democratic Forces. International Coalition backed the forces and enabled them to take over the town last November.
if you think the article contain wrong information or you have additional details Send Correction