Kremlin Confirms Death of Russian 'Adviser' in Syria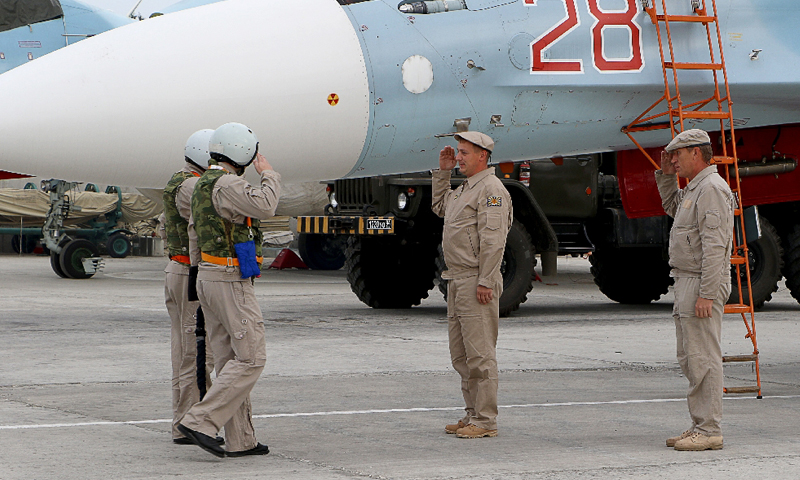 Russia announced the death of one of its officers in Syria early February, coinciding with the publication of a video showing Free Syrian Army (FSA) fighters targeting what they claim are "Russian commanders" in Lattakia.
Dmitry Peskov, spokesman to Russian President Vladimir Putin, said that a Russian military adviser was killed in Syria on Monday, February 1. He declined to reveal the officer's name.
Peskov said in a news conference carried by the Russia Today agency on Thursday that the Russian Defense Ministry had abstained from revealing the name "for personal considerations in this respect."
The defense ministry said a Russian officer had died during shelling carried out by "terrorists," without providing further details about the place or circumstances of his death.
The Russian president's spokesman stressed that "Russian military advisers in Syria are not participating in military operations. Their mission lies in giving advice and training to Syrian soldiers in using weapons and military equipment supplied by Russia."
The northern division of the FSA published a video on Wednesday showing one of its fighters firing an anti-armor TOW missile at a number of soldiers gathering on a rooftop in Jabal al-Akrad in the northern Lattakia countryside.
The division said on its Twitter account that the targets of the thermal rocket were "commanders of the Russian aggression on the coast."
The Russian officer is the third death in Syria to be acknowledged by the Kremlin, all killed during their participation alongside the Syrian regime.
if you think the article contain wrong information or you have additional details Send Correction