Two Victims of Hunger in Madaya: Local Council Accuses Hezbollah and U.N.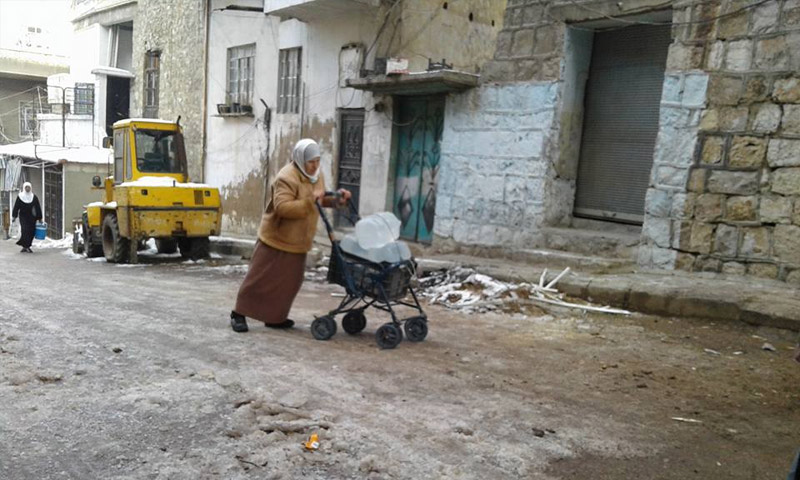 Local Council of Madaya (west of Damascus) urged U.N. envoy to Syria, Staffan De Mistura and U.N. representative in Syria, Yaqub al-Hilou to take responsibility of the death of several people in the city because of hunger and illness.
Local Council said on Wednesday 27 January that Muhammed Ali Namus from Madaya died today after suffering with hunger and illness.
The council urged the UN and concerned authorities of the emergency of Abu Ali Namus health situation to provide him with necessary medial treatment. Ali has been eating tree leaves for a long time and it caused swelling in his body and he was suffering from severe drought.
Ali was not the only victim today. The council explained that Kholoud Naz'a also died because of hunger resulting from the siege on the city.
The council confirmed that the main responsible for this 'crime' is Lebanese Hezbollah. He added, 'we warned 5 days ago and demanded the International Community take responsibility of Hezbollah siege of Madaya.'
The Local Council page on Face Book shows that at least 7 civilians have died by hunger and illness following humanitarian aid and food shipment entering Madaya, the besieged city by Hezbollah and Assad forces.
United Nations provided medical aid and food shipments to besieged Madaya on two phases since 14 January; However, Local Council warned it does not suffice for one month and called United Nations to break the siege on the city.
if you think the article contain wrong information or you have additional details Send Correction