Turkish Newspaper: Istanbul 'Suicide Bomber' Communicated With Assad Intelligence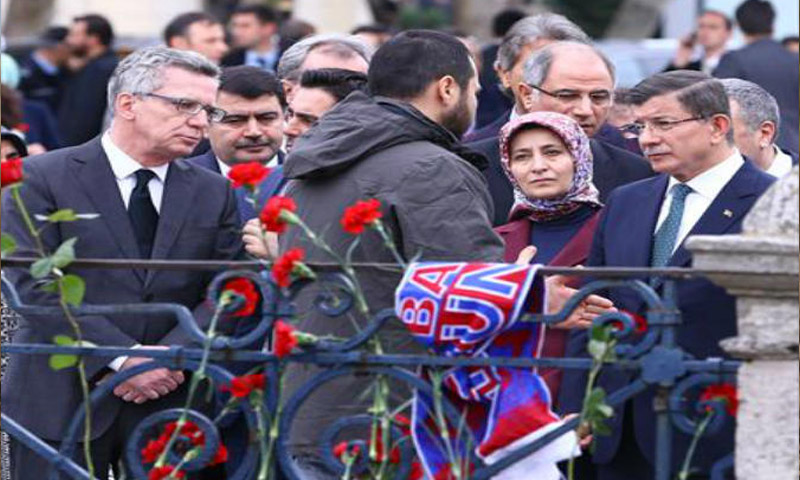 Enab Baladi
The newspaper added on Tuesday, January 19, that the suicide bomber, Nabil al-Fadhli, was in direct and continuous touch with a person born in the city of Aleppo known as Ibrahim Ahmed Ibrahimi
The Turkish "Aksam" newspaper has claimed that the suicide bomber who blew himself up in the Sultanahmet area of Istanbul had communicated with a person linked to Assad regime intelligence.
The newspaper added on Tuesday, January 19, that the suicide bomber, Nabil al-Fadhli, was in direct and continuous touch with a person born in the city of Aleppo known as Ibrahim Ahmed Ibrahimi.
Fadhli coordinated with Ibrahimi directly, according to the newspaper, which said that an investigation of his latest calls showed that he had contacted the Syrian general consulate in Istanbul, which is administered by the regime, after the bombing.
Ibrahimi spoke with an agent of Syrian regime intelligence and gave him information about the bombing. He also made a number of calls to Syria, according to the paper.
The Turkish interior minister had previously said that the suicide bomber who blew himself up was registered with Turkish immigration authorities, but that he was not on the list of those suspected of being extremists.
The bombing took place in the historic Sultanahmet area in the center of Istanbul on the morning of Tuesday, January 12, and targeted a gathering of tourists and killing 10 of them, mostly Germans.
This article was translated and edited by The Syrian Observer. Responsibility for the information and views set out in this article lies entirely with the author.
if you think the article contain wrong information or you have additional details Send Correction