Hijab: No for Negotiations in Geneva Talks Unless our Demands are Realised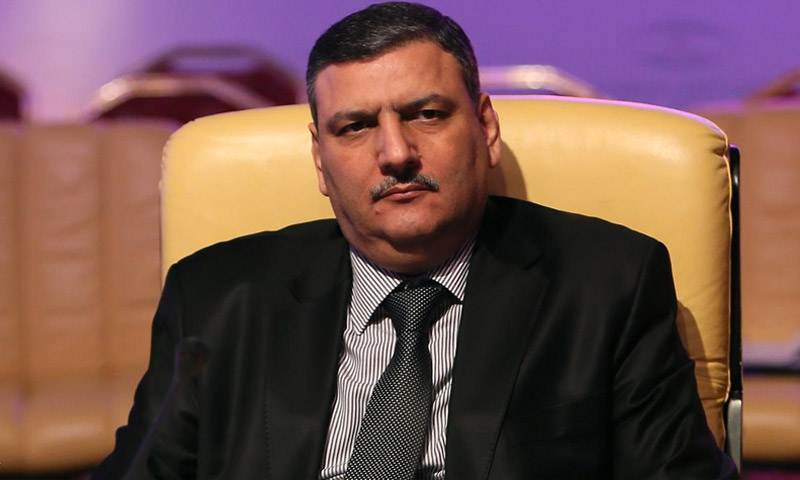 Head of Syrian Opposition High Committee for Negotiations, Dr. Riyad Hijab, announced boycotting Geneva Talks unless opposition preconditions are fulfilled.
The annunciation came hours before the set date for the talks on Friday, 29 January.
In an interview by Al-Arabiya TV, Hijab he said, 'we will not compromise on anything under pressure.'
He confirmed the necessity of implementing articles 12 and 13 of the 2254 resolution issued by Security Council.
He emphasized that the High Committee for Negotiations does not have conditions to start the talks and that our demands are included in the 2245 resolution issued by United Nations and Security Council.
The committee waits for a response from United Nations regarding fulfilling the 'humanitarian' demands according to Hijab who talked of the possibility to go to Geneva but not be present in the negotiations', unless demands are realised.
Hijab doubts the capability of the United Nations in achieving a Syrian political transition, saying 'he who cannot provide baby milk for a child under siege, cannot facilitate a political solution in Syria.'
In response to De Mistura's video message to the Syrian people, Hijab said 'De Mistura had to deliver a message to Assad regime to stop killing.'
Regarding the pressure that is put over the opposition to go to Geneva, Hijab confirmed that 'the committee derives its power from the Syrian people and their struggle and sacrifices. We are not authorized to relinquish the Syrian people's demands.'
Hijab considered that the delegate of the 'Russian list' who were invited to Geneva 'does not represent the Syrian opposition inside of Syria.'
He confirmed that he received a written letter from De Mistura saying 'the invitations sent are personal, and the invited names will act as advisors for the international envoy.'
Hijab ruled out that Assad forces are advancing on the Syrian soil saying 'the morale is high and the revolutionaries are the most powerful. What the regime could not achieve after 5 years of fighting on the ground, he is not going to achieve in negotiations. They will not be able to reproduce the regime one more time.'
De Mistura had delivered a video message to the Syrian people, yesterday, stressing the necessity of supporting the conference, which is to take place in Geneva, in order to end the 'crisis'.
Secretary-General of the United Nations, Ban Ki-moon, considered De Mistura's message to the Syrian people an official response on the demands of the opposition High Committee for Negotiations.
if you think the article contain wrong information or you have additional details Send Correction