Enab Baladi Launches its English Website as it Enters its 5th Year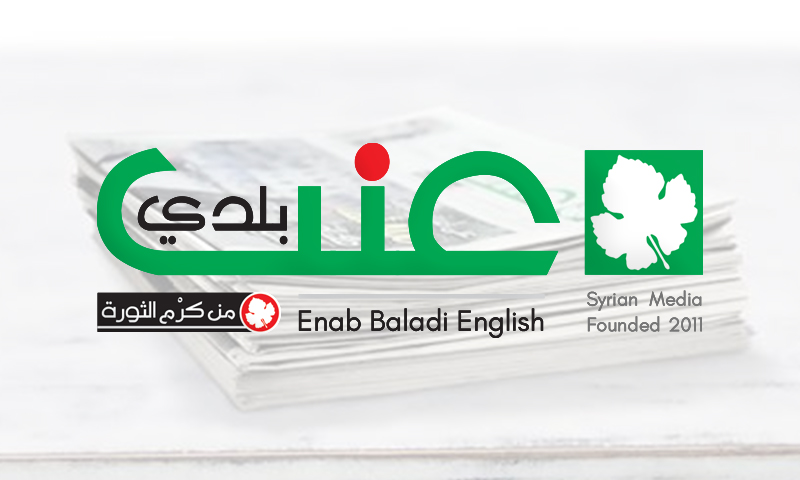 Enab Baladi launches its English news website: http://English.EnabBaladi.NET
The English web presents a selection of pieces from the printed newspaper and the online Arabic news website. The news cover topics that reflect the realities in Syria and the Syrian conflict five years after the outbreak of the Syrian uprising.
Enab Baladi English is intended to address Western audience and convey a more accurate perspective of the events in Syria at a time when Western journalists cannot enter Syria.
Enab Baladi seeks to enhance its presence on the Syrian media scene using its network of correspondents and sources positioned around Syria. The English website is launched as Enab Baladi celebrates its fourth year anniversary and enters the fifth year with confidence of expansion and growth.
Over the past four years, Enab Baladi was able to diversify its portfolio by launching several important media projects. Among those project the Arabic news website launched  in September 2014. This website witnessed an increase in its visit rates and jumped to higher ranks in search engines and ranking websites such as Alexa.com. This was accompanied by an expansion in reach on social media which positioned Enab Baladi to become one of most important sources of information for a wide segment of Syrians. Enab Baladi also developed an Android app to reach a wider audience of mobile and tablet devices.
Another important project by Enab Baladi is the "Syrian Print-Media Archive" which was launched in October 2014. The project is about establishing a national archive that documents all periodical newspapers issued inside and outside Syria since the outbreak of the March 2011 uprising. These periodical journals and newspapers are an important part of the collective Syrian memory and an example of the plural society in Syria.
Through these different projects, Enab Baladi aims at positioning itself as an important name on the new Syrian media map, and attempts with its distinguished team to boost this experience and achieve a leap forward towards establishing the free Syrian media.
if you think the article contain wrong information or you have additional details Send Correction