Contaminated Water in Daraa causes Outbreak of Hepatitis A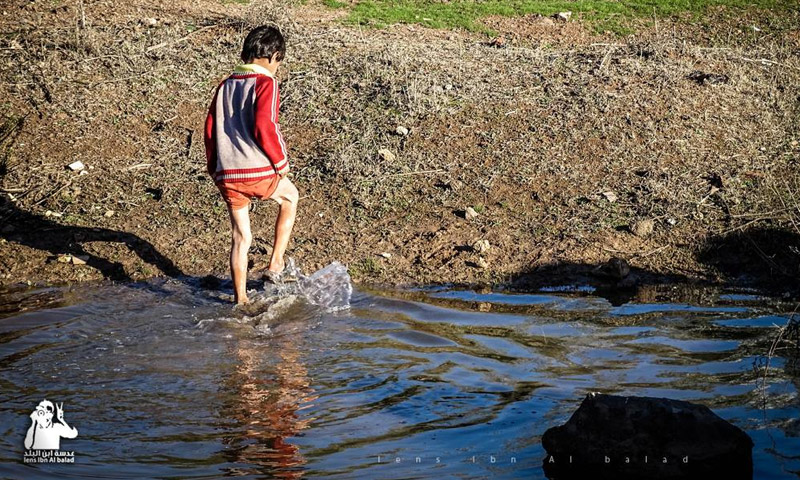 Jamal Ibrahim – Daraa (South of Damascus)
Daraa has two main water sources; al-Ashari and Mezereeb lakes west of the city. The waterline linking the lakes to the city got damaged due to theft and shelling.
The situation worsened when state water company cut out water from the city which left Daraa without water for months.
Residents had to buy water from contaminated wells which caused the outbreak of many diseases.
'Contamination of drinking water caused outbreak of Hepatitis A. the disease may develop to cause acute liver failure or hepatic impairment which ultimately might result in death,' doctor in Isaa Ajaj Field Hospital, Muhammed Abu Salam said.
Dr. Muhammed pointed out that the virus is transmitted through contaminated water and food.
When state water company cut out water from the city, residents of Daraa started buying water from wells like Wadi al-Zaidi which is very close to sewage.
Hepatitis A out broke suddenly especially in summer where shortage of water and lack of hygiene facilitated the outbreak.
According to Dr. Muhammed, the hospital received between 10 and 15 cases daily.
'There were 1000 infected cases over the course of three months. The problem increased during school hours where children suffered the most,' engineer Muayyad Abazeed, Daraa Local Council Director, said.
He added that local council responded to the disease outbreak by facilitating water generating again through the main line and it conducted tests on water. The result was the water was unfit for drinking.
The council launched an awareness campaign to avoid diseases caused by water. The council reduced clean water prices to help people buying clean water.
Dire economic conditions made buying dirty water less of a burden for residents in Daraa.
Daraa Local Council is currently working to withdraw water from a number of surrounding wells in the city to Daraa's water reservoir in Daraa al-Balad.
The council will link it to the main network as a second source to provide water to the city.
if you think the article contain wrong information or you have additional details Send Correction