Coalition's Sabra Doubts Geneva Talks Will Commence on Time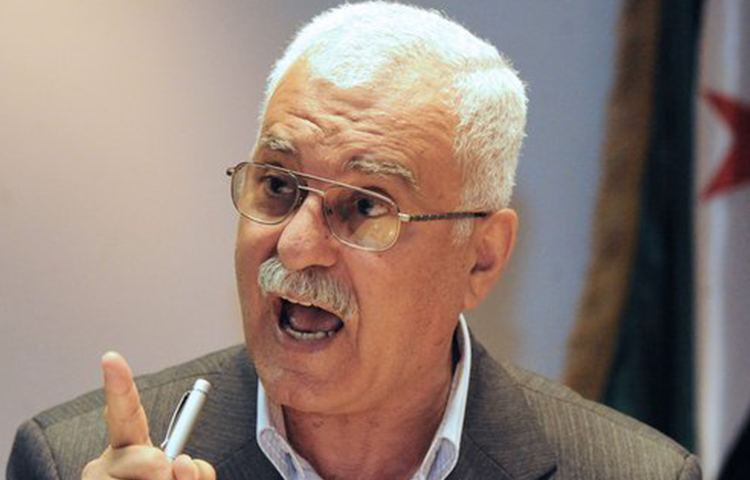 Enab Baladi
Opposition figure tells Reuters he does not believe the January 25 set date for peace talks is realistic
George Sabra, member of the National Syrian Coalition, has voiced doubts that the Syrian peace talks will begin at the scheduled time this month.
In a statement to Reuters news agency on January 14, Sabra noted that he does not think the peace talks will start in Geneva on January 25 as planned.
"I personally do not think January 25 is a realistic date for when it will be possible to remove all obstacles facing the negotiations," he said.
The United Nations Security Council unanimously adopted a resolution supporting a peace plan that aims to hold talks between the Syrian regime and the opposition on January 25.
Ahead of the talks, the Syrian regime and the unified opposition have been circulating around allied capitals to mobilize international support and pressure to reach a solution to end the crisis that has lasted nearly five years.
From Beijing, Syrian Foreign Minster Walid al-Muallem expressed Damascus's readiness to participate in peace talks in Geneva, while the president of the Syrian opposition's High Committee for Negotiations, Riyad Hijab, met with French president Francois Hollande in Paris to discuss the Syrian "political process" and the organization of the opposition after the opposition's Riyadh conference.
Hijab also met German Foreign Minister Frank-Walter Steinmeier on January 13, stressing during the meeting "the opposition's readiness to participate in a political process that leads to the establishment of a transitional governing authority, enjoying full executive powers, with no place for Bashar al-Assad, the military leadership or prominent figures of his regime in that or in any future political arrangements."
This article was translated and edited by The Syrian Observer. Responsibility for the information and views set out in this article lies entirely with the author.
if you think the article contain wrong information or you have additional details Send Correction