Artist Humam Hoot: I Would Kill Assad if I Could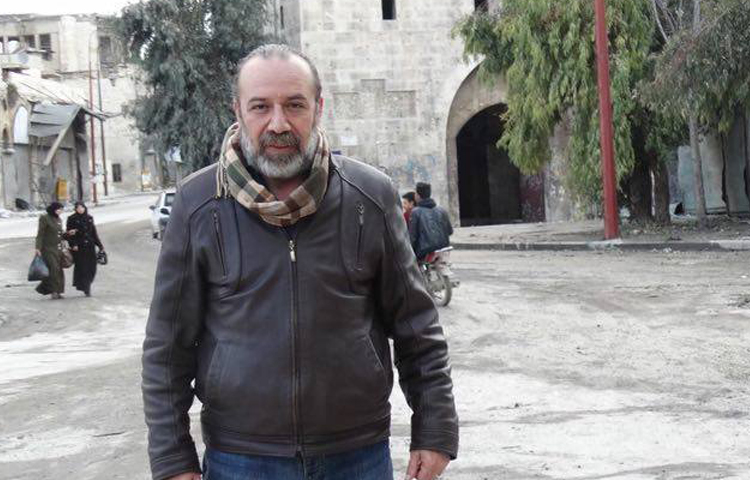 Enab Baladi
Artist Humam Hoot rejected Watan Newspaper accusing him of leading an armed opposition brigade and of shelling regime-controlled areas in the city of Aleppo.
Humam informed Enab Baladi that he works in caring for martyrs' families and orphans' sponsorship in regime-controlled areas. He was never armed and he did not work with any of the opposition armed brigades.
"If I ever carry a weapon, I wish the first bullets hits Assad's head," Hoot added.
Watan Newspaper is close to the Syrian regime. It accused Artist Humam Hoot of leading "Shuheda Badr" armed brigade in a report issued on 10th of December. Also, the newspaper accused the artist of being responsible for the killing and harming of tens of civilians in Aleppo western districts.
"Humam Hoot who owns the plays of Pardon America and the Night of Baghdad's fall is a butcher and continues to kill his neighbours in Aleppo," Watan reported.
Furthermore, the newspaper stated that although Humam Hoot leads around 400 armed men, he did not engage in one single battle. He is ungrateful to the good done to him by the Syrian government which he enthusiastically cheered for. The Syrian government has given him access to the best stages in the capital Damascus with and official patronage for his work.
Artist Humam Hoot, born in Aleppo, is famous for his critical plays of the government. His most prominent plays are: Aleppo Sat, the Night of Bakri's Detention, the Night of Baghdad's Fall.
if you think the article contain wrong information or you have additional details Send Correction