Baniyas Wrestles Alone with a Demographic Change Plan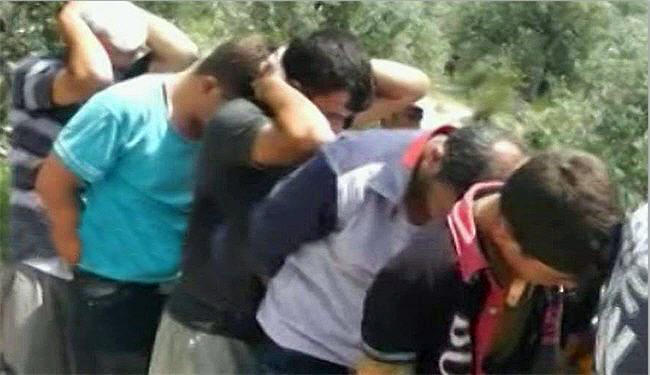 Enab Baladi Issue # 129 – Sun, August 10 , 2014
Husam Aljiblawi- Lattakia's Suburb
Day by day, the demographic and household nature of the city of Baniyas is changing due to the displacement and harassment policy AL Assad's regime is using against civilians. That was most obvious in neighborhoods that had witnessed mass massacres over a year ago to become isolated from its neighbors, dominated by fear and anticipation.
Enab Baladi polled a number of the city's residents aiming to identify changes made on its reality after the "regime's continuous systematic policy of displacement through arrestment and security strictness at military checkpoints" although the city is free of any armed activity, according to Sheikh Anas Ayrot, one of Baniyas's elders and a member of the political coalition.
Ayrot stated that every now and then, AL Assad's forces create a random pretext as a cover-up reason for attacking some villages near Baniyas aiming to empty them.  As a result of these attacks, a number of residents of the "affected" areas left Tartus without any intention to return again; to which "the regime had sought from the very beginning". He added; "shabiha and security forces" continue their "revenge policy against the detained inside prisons, to create a state of fear and intimidation amongst people", which can be certified by the large number of martyrs under torture; such as the most recent ones: "Hakam Bayasi", and "Samer Jallul" who passed away a few days ago.
In May last year, the city witnessed a major massacre, which resulted in 495 victims, including 92 children and 71 women slaughtered and burned to death. The consequences of this massacre on Baniyas population had affected their living conditions and changed the city's image of economic and commercial openness with the coastal towns. According to Muhammad; "a pseudonym for security protection" said that "the commercial deals in Baniyas became limited to areas within the city, where deals with pro-Assad neighborhoods became so few".
Images of devastation and relatives' losses remain to prove AL Assad's wild practices during the massacre; where "entire families and neighborhoods were annihilated" according to Muhammad. He added "there is no safety or security in the city; cases of repeated kidnaps and arbitrary arrests make it hard to live there. In fact, all you need to get arrested is to belong to Baniyas".
The massacre has also influenced those who left the city forcibly; such as Hanan. She lost her family during military actions in May 2013, while her brother was arrested to unluckily remain alone, like her city, after she traveled to Turkey.
Baniyas is considered the largest city of Tartus province, with an area of 720 kilometers and a population of over 170 thousand. The estimated population of the Alawites of Baniyas is approximately 105 thousand, while the number of Sunni population is estimated at 45 thousand, in addition to 20 thousand Christians, according to the Syrian network for human rights. Yet, the security harassments usually occur in Sunni areas, as is the case in the massacres, which targeted the neighborhood of Ras al-nab and Al Baida village.
Residents of the areas that have risen against Al Assad since March 2013 suffer from the nightmare of a repeating of the massacre. Therefore, these areas have witnessed large migrations to other areas in Lattakia and its countryside or to the Turkish territories, especially that most towns and villages near Baniyas are pro-Assad. On the contrary, supporters of Al Assad enjoy their full freedom and support coming from the local committees and the national defense forces.
On the other hand, some of the city activists still wait for the revolution's victory before emptying the city from its demographic and historical components. They also hoping to bring their case to justice and release prisoners of Baniyas; such as Anas Alshegry who has been detained for 3 years.
Translated by: Rahaf Alabar
if you think the article contain wrong information or you have additional details Send Correction