Waiting at Justice Court: Relatives of detainees try to capture their news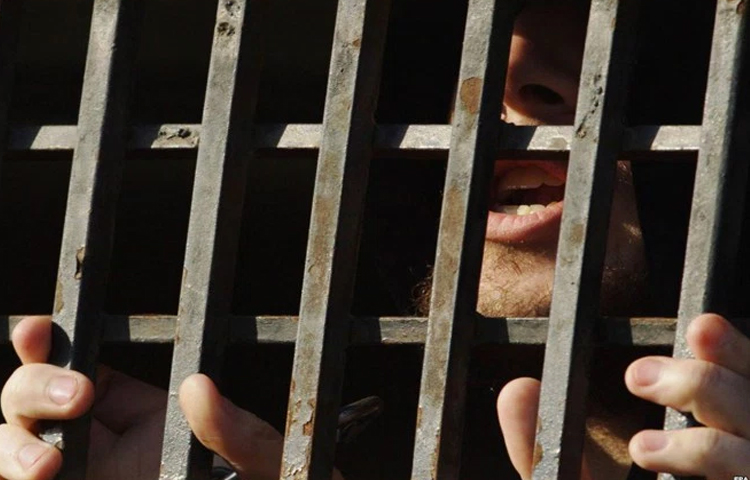 Enab Baladi Issue # 110 – Sun, Mar. 30, 2014
Amani Riyad
She stood behind the iron door looking at everything moving in that Court, she stared, with her wrestles eyes, full of anticipation, at moving buses that transfer detainees to the Court in the capital Damascus hoping that she would see her uncle's face between them. Rou'a, a 22 year old girl, is one of those who found solace of their helplessness going to the front door of the Justice Court waiting for and hoping to hear news about their missing and detained ones. She used to go every now and then and wait at the door of the Justice Court in Damascus, "the Court that its name does not express its meaning" as she put it, aiming that she can ask about her uncle that had been in prison for more than a year and a half, and maybe she can know in which security branch he lies.
This is the situation of Um Mohammad, the wife of a detainee. The Syrian regime forces raided his house in the centre of the capital, Damascus, more than a year and a half ago, and she does not know anything about him until now. Um Mohammad comes everyday and waits with the crowd sitting on the edge of the outer wall of the Court, maybe one of the released detainees would be able to identify the picture of her husband that she holds in her hand throughout the waiting time.
However, Haya and Farah, two university students, used to go intermittently to ask about their fiancés who were lost in the regime's prisons months ago, while Um Hamid keeps in touch constantly with the record employee in the Court attempting to obtain a confirmation from the Court about her detained son, who has been in prison for more than two years in which he moved to different security branches, and whether he is still alive or not, but to no avail.
Among these crowds are people who are used to come to the Court on a daily basis; some of them on a regular basis and others whenever they had the chance and whenever the circumstances allowed them to do so. Some people walk long distances and cross many checkpoints from several different areas of the countryside of Damascus, while others come from other provinces "holding crumbs of hope" as what Um Wael said, who is coming from Homs hoping to know anything about her husband who got arrested a few months after the outbreak of the revolution. She is trying hard to ask about him and keep track of his news after she found out that he was transferred to the detention centres of the capital. She felt that she can do nothing but to wait here hoping that one of the released detainees would give her news about her husband. He might be like other detainees in the prisons of the regime; it is difficult to distinguish him after his features were changed and lost between the walls of the prison as a result of poor conditions. He seems to be like "a small child wearing his father's clothes and his face features are lost between signs of doom" as what Amani said describing a released detainee, while she was passing in front of the Justice Court. Amani continues to describe what she witnessed; she said crowds of people flocked to what it seemed to me as "skeletons standing in front of me" asking him about their loved ones in prison. Amani was not the only one to notice the bad condition of the released detainees. Sawsan, a former detainee in the prisons of the Syrian regime, writes on her page on Facebook describing a similar scene in a few words: "I stood next to a mother and asked her: are you sure that your son is inside? She answered with a sigh and pain: no, but I come here whenever I have the opportunity; I stay for a while hoping to see him. I said to myself, she is poor; she thinks that she will know him if he passes in front of her… maybe he passed by and she didn't realize it was him. Those, who come out of the detention centres, are in a deplorable state in which even their closest people cannot distinguish them".
Despite the length of the anticipation, the days and the distances between parents and missing people in Assad's detention centres over the past three years of the revolution, the hope of meeting the detainees or hearing news from them still brings the families' of the detainees together on the doors of the Justice Court in Damascus.
Translated by Ruba Al Jarf
if you think the article contain wrong information or you have additional details Send Correction