Syrian Youth Facing Uncertain Future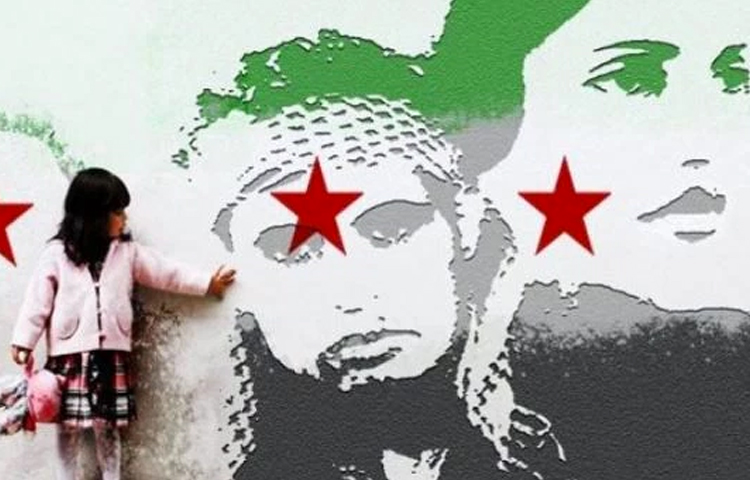 Enab Baladi Issue # 103– Sun, Feb. 16, 2014
Osaymah Saleh – Enab Baladi
It has been almost three years since the outbreak of the Syrian Revolution, and yet news of military and political developments are still on top of the headlines in media and social networks; whereas the problems of the widest social category in Syria, the youth, are still marginalized to a great extent. Discussing youth issues is restricted to a very limited group of people interested in the enhancing the rule of youth and to the youth themselves.
Enab Baladi interviewed a group of young Syrians from various social and intellectual backgrounds, and discussed the problems they are facing regardless of their political orientations.
Twenty-three-year-old Fadi from Damascus suburbs is the youngest of his siblings and the first one of them to go to college. Fadi says he wanted "to be unique and to make a difference" in his family and in his society; however, today he says he is "dispirited" since he became unemployed after the closure of the factory where he used to work; he does not master any handicraft; and having his bachelor's degree is out of the question because he is evading military service. Fadi says he is "evading" graduation in order to postpone his compulsory military service. "I am a good student, yet I am not one of the best, I can't ensure a place for me in higher education, so I deliberately  failed some courses last year; and that's what I intend to do this semester as well", adds Fadi.
Unlike many others, currently Fadi does not consider traveling abroad. Fadi says he is settled here with his family and that he is "managing", whereas he cannot be sure what is awaiting him in expatriation. However, Fadi "envies" some people who got great chances to travel; he believes those people are either members of the Syrian opposition abroad, or activists or someone "related" to them. "They are enjoying unique chances to study or to work; one-in-lifetime chances. They benefit both professionally and financially from various workshops and training programmes" says Fadi who believes that these opportunities are limited to a specific category and not open to anyone. Fadi adds that what is actually troubling him the most is the feeling that he and his age-mates are the biggest losers in this situation. He says that younger people will still have the chance to work out their future, whereas older people have already chosen their way in life.
Lina, a Damascene girl, sums it saying "we've graduated at the wrong time". All what Lina has ever planned for has collapsed as Syria sank into an all-out crisis; her wedding which was scheduled after her graduation was canceled as she refused to leave Syria to join her fiancé who travelled to Jordan, to the "unknown" -as she puts it. Besides, the fallback in her study –affected by what is going around- closed the door in front of the idea of perusing higher studies.
Lina adds that she is living in a "killing" routine; she spends her time surfing the internet, doing house work, and hanging out with who is left of her friends. Improving her computer skills, teaching, and several other choices are still available for Lina, yet she says she "lost hope of everything"
and the suffering she has been through made her feel that all she does is "worthless", in addition, she is not ready to face "another failure" and that is why she decided to "do nothing".
Youth problems in Syria are not limited to issues related to study or work; marriage, which is major social issue in Syrian society, has been affected as well. Reem, her father's sweetheart -as her family describe her-, says she had to "submit" to the wishes of her father who wants to "ensure her a stable future" in this unstable situation through marrying her off to his friend's son. Reem has already given up university education due to the security concerns as many kidnappings occurred in the area. The "decision" the father made affected Reem deeply and made her "feel less than others"; she says she feels her father wants to "get rid of me" as he waived many of the conditions Reem's family used to impose on the groom. The family settled for a simple wedding party and for a smaller dower than that of her cousins. Reem says she is sure that her father wants what is best for her, yet it is not what she is looking for right now.
As Reem hopes for things to get better and that she might find "an out" of this engagement, many others are hoping for the same, yet for the complete opposite reason. Huda, a displaced young girl in her early twenties, hopes that a suitable man will propose to her when the crisis is over. Huda's family, who still believe in arranged marriages, have lost many of their social relations due to displacement; whereas none of the limited young men currently around was "good enough" or eligible for marriage.
So does twenty-six-year old Ibrahim who awaits "a miracle" that may end the crisis and thus allows him to propose to his girlfriend. Currently, Ibrahim is living with his extended family due to the shelling of his town; he is almost broken, and there is no way to tell whether his own apartment is still there or it was destroyed by the shelling.
Not to discuss further details of these problems, Alaa believes the heart of the problem lies in the "mentality" and the way society deals with the youth, and how it is  constantly marginalizing them, and make very little of their problems regardless whether they are concerning study, work, or relationships. Alaa does not think the problem is in the availability of study, work or marriage, but rather in the passive way the surrounding –whether it is one's family or society- addresses the issue; people merely "judge" the youth, averse to offering actual solutions to their problems, a mentality that –unfortunately- does not seem to be going to change anytime soon.
if you think the article contain wrong information or you have additional details Send Correction