Deir Ezzor: 'Usury' interests of forward contracts reach 35%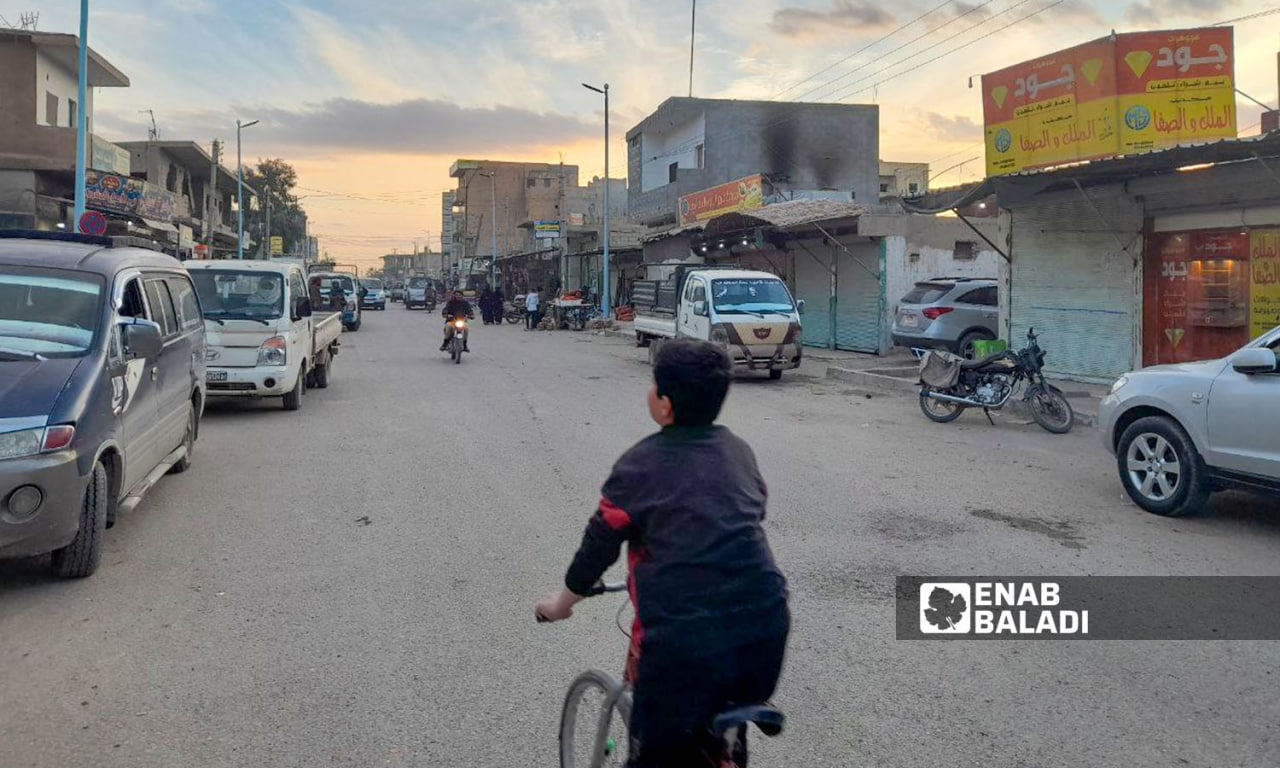 Deir Ezzor – Hussam al-Omar
Despite numerous attempts on his part, Seif al-Din Khudair, a 40-year-old resident of the village of al-Jarthi in the eastern countryside of Deir Ezzor, was unable to persuade his brothers not to sell their cars on forward contracts to an investor in the area.
Seif told Enab Baladi that his brothers sold their cars for 15,000 US dollars a piece, while their real price was less than 12,000 US dollars per car. But the sale was according to forward contracts for a period exceeding six months, he said.
According to what Enab Baladi had monitored, forward sales contracts with profits greater than 25 percent of the original price of the sold or purchased property or object are widespread in the eastern countryside of Deir Ezzor, where the Autonomous Administration of North and East Syria (AANES) is dominant.
The modus operandi of forward contracts, known locally as "deferred debt," is based on selling the item at a price higher than its real price, provided that payment is deferred. In addition, people deposit their money with investors for trading, provided that they receive monthly profits ranging between 25 and 35 percent.
According to a number of residents of the eastern countryside of Deir Ezzor interviewed by Enab Baladi, "deferred sale" is a phenomenon that has long been widespread in the region. But it stopped almost completely with the beginning of the Syrian revolution due to the lack of security and the law that guarantees the seller to collect the price of goods. It reappeared about four months ago.
Most companies operating on "deferred sale" contracts have the status of a "holding company." It is often designated with a clan name to make the owner's clan known in a "clan-dominated" area.
A fear-filled investment
Abdullah al-Hashem, 37, a resident of the eastern countryside of Deir Ezzor, told Enab Baladi that the residents of the area made "good financial returns" dealing with these companies, even though they are aware that it is "haram"; he considered it a "form of usury interest that is forbidden in Islam."
Al-Hashem confirmed that residents have serious concerns about the possibility of investors fleeing, especially after rumors spread that some of them had already fled. These investors reappeared on local pages to reassure their customers and the people who deposit their money with them for trade.
In mid-July, the Ain al-Furat website posted on its official Facebook page a video showing youths from the eastern countryside of Deir Ezzor taking over warehouses belonging to al-Hamshari, an investor working in "deferred debt," following news that he had fled the area.
AANES disavows companies
Enab Baladi tried to contact a number of investors who work with "deferred debt" in the region but did not receive any cooperation from them until the time of publication of this report.
One of the employees (who declined to be named for personal reasons) of al-Kazni Holding, which is one of the companies that operate in "deferred debt," told Enab Baladi that these companies deployed in the region are officially licensed by AANES and are operating in accordance with its laws and regulations.
A security source from the Internal Security Forces (Asayish) in Deir Ezzor said that the Autonomous Administration and its security services had removed signs indicating some of the offices of holding companies operating in "deferred debt."
The security source considered that the holding companies' operating policy threatens the already degraded civil peace, which is witnessing ongoing clan fighting. He also said that the Autonomous Administration bears no responsibility towards people selling or buying through those companies.
At the beginning of July, the local Naher Media website reported tensions in the Shaitat area in the eastern countryside of Deir Ezzor following an investor's refusal to pay interest to persons who deposited their money with him.
if you think the article contain wrong information or you have additional details Send Correction